Roger Langridge and Bruce Ozella Teaming for 'Popeye' #1 From IDW in April
Elzie Crisler Segar's spinach-chugging sailor man is set for a return in new comics this spring as writer Roger Langridge (Thor: The Mighty Avenger, Snarked!) and artist Bruce Ozella put their spin on Popeye. Set for an April release from IDW, Popeye #1 reunites the series' signature cast for Segar-influenced adventures in tune with the classic version of the character. So basically, readers won't see Olive Oyl trying to dress like a Deschanel, Bluto turning to cyber bullying and/or Popeye saying "It is what it is, bro" instead of "I yam wot I yam."From IDW:
"Ever since I was a kid, the two cartoonists who have had the biggest influence on me have been Carl Barks and E.C. Segar, so getting a chance to write Popeye is quite a thrill," said Langridge. "I'm especially pleased that IDW have decided to go with a Segar-flavored interpretation. As much as I like some of the later versions of the character, for me, it's those early strips where the magic really happened. Just as well Segar drew everybody with big feet, because Bruce and I have some enormous shoes to fill!"
Check out covers (including a variant by Jules Feiffer) and a page of interior art from the upcoming Popeye #1 below: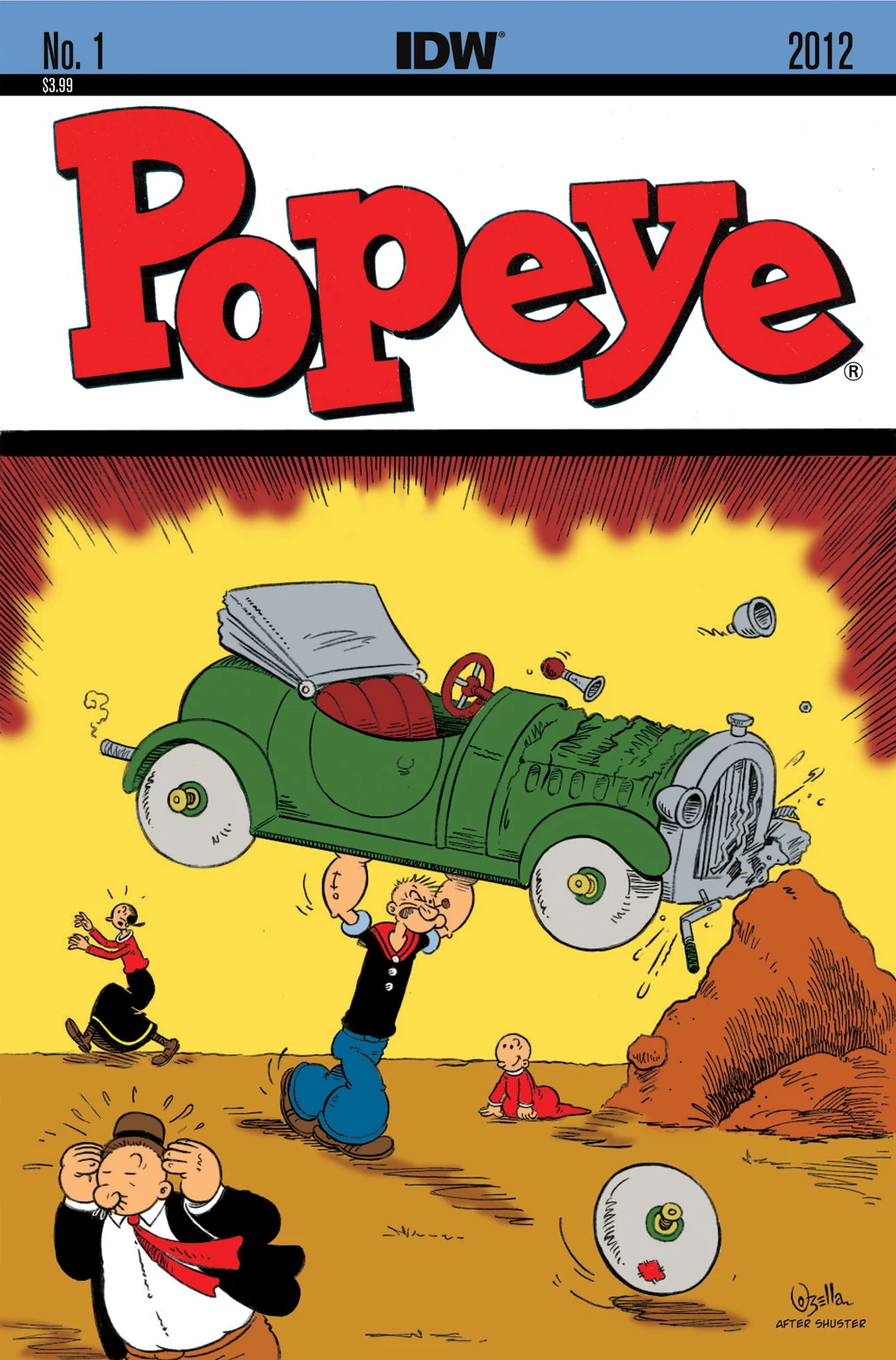 Jules Feiffer Variant