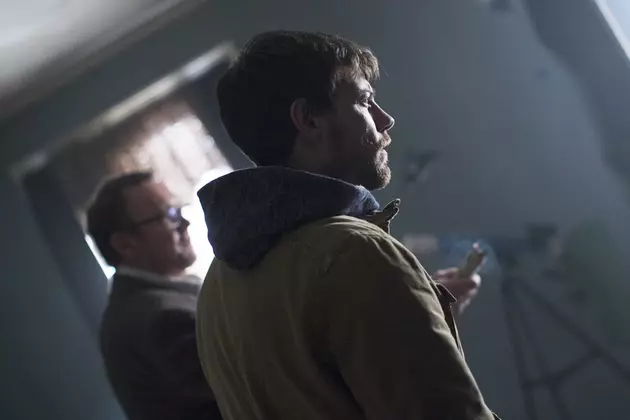 Robert Kirkman's Cinemax 'Outcast' Gets June Premiere With a Side of Season 2
Cinemax
Comic adaptations from write Robert Kirkman have something of a pedigree already, to the point that Cinemax is already doubling down on exorcism thriller Outcast. Not only does the comic drama have an official June premiere, but already second season ordered months before a premiere.
Ahead of the new series' SXSW panel, Cinemax confirmed that Outcast would formally premiere on June 3, as well that the exorcist series would return for a second season in 2017.
Adapted from Skybound comics for 10 episodes, Cinemax's Outcast features Gone Girl star Patrick Fugit in the role of Kyle Barnes, a young man plagued by possession since childhood. Kyle sets out to find answers, in the process uncovering something that could end all life on Earth as we know it.
Also among the cast is Philip Glenister in the hard-drinking, hard-gambling role of Reverend Anderson, a West Virginian evangelical preacher who believes himself soldier in God's holy war against evil, as well as Annabelle star Gabriel Bateman as a young boy who appears to be possessed by a demon and has a mysterious connection to Kyle. The Guest and You're Next helmer Adam Wingard will directed the pilot episode.
You can check out the full Outcast trailers below, and stay tuned for more on the 2016 premiere.