Stan Lee and Arnold Schwarzenegger Create 'The Governator' [Why]
Because Bluewater didn't think of it first, Marvel Comics legend and Stripperella creator Stan Lee will launch a new comic book and animated series called The Governator, based on former California Governor and Terminator star Arnold Schwarzenegger and that cute nickname we used to call him that never got old. The series will depict Schwarzenegger taking up superheroics following his exit from political office, using his enormous wealth and tremendous girth to fight crime in the dangerous streets of West Los Angeles*.
*It's not dangerous there.As Schwarzenegger told Entertainment Weekly, his superhero name, The Governator, comes from the fact that he was both "The Terminator" in a film of the same name as well as a governor.
"The word Governator combined two worlds: the world of politics and the movie world. And [this cartoon] brings everything together. It combines the governor, the Terminator, the bodybuilding world, the True Lies..."
Fans of Schwarzenegger will find additional entertainment from The Governator's depictions of his personal life.
The Governator is going to be a great superhero, but he'll also be Arnold Schwarzenegger," Lee says of the semi-fictional character. "We're using all the personal elements of Arnold's life. We're using his wife [Maria Shriver]. We're using his kids. We're using the fact that he used to be governor. Only after he leaves the governor's office, Arnold decides to become a crime fighter and builds a secret high-tech crime-fighting center under his house in Brentwood."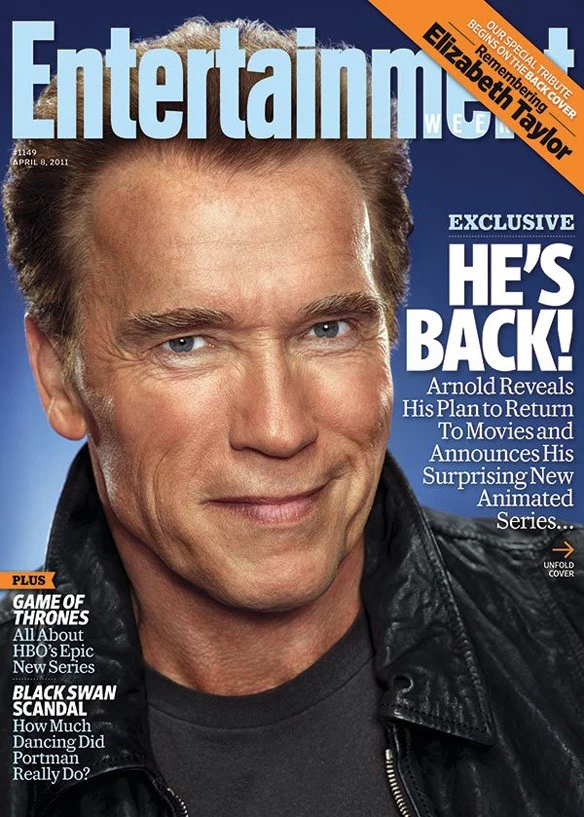 Lee told EW that in the series, Schwarzenegger will fight crime with the help of high-tech suits that give him the ability to fly and perform other superhuman feats. The Governator will also have a team of sidekicks that includes Zeke Muckerberg, who is basically the "It might be a tumor" kid from Kindergarten Cop if he was a hacker. The cave beneath stately Schwarzenegger mannor is said to be top secret despite the fact that The Governator is an unmasked Arnold Schwarzenegger, one of the most famous men on the planet, making this completely different from Batman so if you were thinking about Batman you are wrong.
"I love the idea of a control center below my house with a path so that boats and submarines can go right into the ocean," [Schwarzenegger] tells EW. "In the cartoon, my house is much closer to the beach than where we live, but, you know, it's a cartoon."
The coup de grâce of Stan Lee's latest innovative superhero world-building effort is of course his creation of The Governator's fiendish arch enemies, the Gangsters Imposters Racketeers Liars & Irredeemable Ex-cons -- or G.I.R.L.I.E. men, for short.
The Governator is expected to debut as a comic book and animated series sometime next year. No publisher or network has been announced.