Robocop IS Batman in Upcoming 'The Dark Knight Returns' Animated Movie
It's the Robocop/Batman crossover that you never expected, as the original Officer Murphy, Peter Weller, takes on the cowl and cape as the voice of Bruce Wayne and his alter ego in the upcoming animated adaptation of Frank Miller's The Dark Knight Returns.Weller's Batman will join Modern Family's Ariel Winter (She plays Alex, middle child of the Dumphies) in the animated feature, with Winter taking on the role of Carrie Kelly, the new Robin. Rounding out the voice cast of the movie are actors David Shelby, Wade Williams and Michael McKean as Dr. Wolper, the psychiatrist responsible for the Joker's release back into society.
Warners is going all out on the adaptation, with animation veterans Bob Goodman and Jay Oliva taking the writing and directing chores respectively of this two-part version of the classic story (The first installment will be released this year, with the second appearing early 2013). According to executive producer Bruce Timm, "Dark Knight Returns is the granddaddy of beloved comics properties that we've ever attempted. There is definitely the imperative to get it right." Wondering how close they'll get? Here are some pics to help you decide...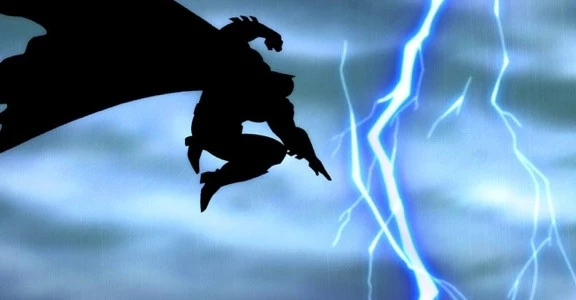 The Dark Knight Returns, Part 1 will be released on DVD and BluRay this fall.
[Via THR]