The Real Protests of Captain America #602
Here at ComicsAlliance, we've been covering the controversy over the now-infamous "Teabagger Protest" scene in "Captain America" #602 that saw Marvel editor-in-chief Joe Quesada offering up an apology to the real-life Tea Party crowd for tagging them on a sign in the fictional protest. What caught our eye, though, was Quesada's statement about how the offending signs were a lettering error.
If we've got this right then that means that the signs were lettered incorrectly, and thus they must've been protesting something else. So what exactly were they protesting? We don't know, but CA Senior Writer Chris Sims has a few ideas... Could it be that they're picking sides on an extremely divisive issue?
Or maybe embracing one of the issues that comics readers really care about?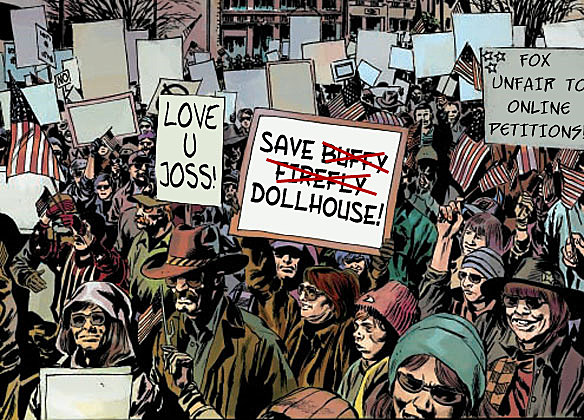 Maybe they're trying to influence the new Avengers lineup?
Or voicing their opinion on one of our favorites:
Some people are really passionate about typeface design:
If you read carefully, it looks like this issue takes place during New York's Fashion Week: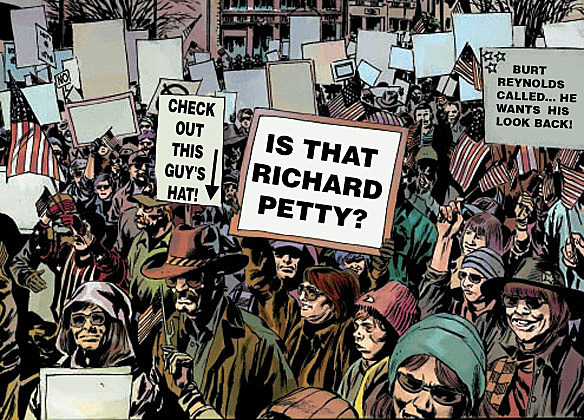 Or maybe it's not meant to be a protest at all. But where else would you see people carrying that many signs?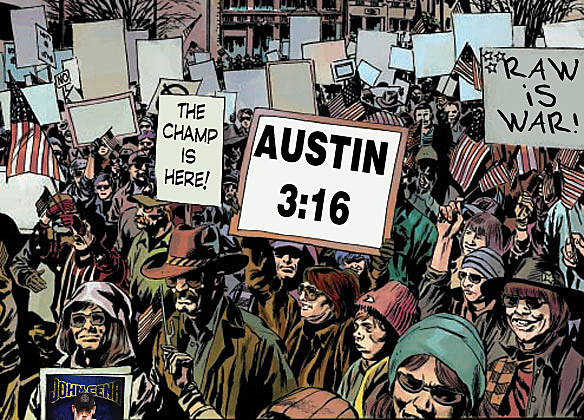 We hope that clears things up.