Pioneering Manga Translator Toren Smith Passes Away at 52
Anime News Network and Adam Warren have confirmed the passing of Toren Smith, the Canadian writer and editor who was perhaps more responsible than any other single individual for bringing Japanese comics to generations of English-speaking readers. As the founder of translation outfit Studio Proteus, Smith worked on the first English versions of such classic manga as Ghost in the Shell, Akira, Astro Boy, Appleseed, Blade of the Immortal and Lone Wolf and Cub. It's been said that Hayao Miyazaki personally requested that Smith work on the translation of his science fiction opus Nausicaä of the Valley of the Wind, and countless western cartoonists are indebted to Smith for his and Adam Warren's work with The Dirty Pair, one of the first popular North American comics to express a profound manga influence.


Born in 1960 and a writer from an early age, Smith was introduced to the world of manga in 1982 by his friend, the writer James Hudnall. Enamored with the artistry of Japanese comics, Smith founded Studio Proteus and changed the western comics scene forever. Studio Proteus reproduced manga from the original artwork, and one of comics' all-time great letterers, Tom Orzechowski, developed techniques for cleaning up and re-lettering the text that defined the translation game for years to come. Working with North American publishers like Viz, Eclipse, Fantagraphics/Eros and Dark Horse, Smith's company brought us English versions of some of the most enduringly popular and excellent comic books of all time. A partial list includes:
- Akira

- Appleseed

- Blade of the Immortal

- Domu

- Ghost in the Shell

- Gunsmith Cats

- Lone Wolf and Cub

- Nausicaä of the Valley of the Wind

- Oh My Goddess!
"Toren's first office for Studio Proteus was on the back porch of my San Francisco flat, in '89 and '90," wrote Orzechowski in a post to Hudnall's website, where they commiserated after learning the sad news. "We spent a lot of time talking about this and that when we weren't conferring on production matters for Nausicaä, Appleseed and Dirty Pair. While we didn't doubt that the comics would be successful, it was still exciting to watch the company grow into so many more titles. At the same time, he was our conduit for all that late '80s/early '90s anime. Toren was one of the most accomplished people I've ever had the pleasure to meet, and a fine companion when it was time to find a [publisher]. He led a life that lent itself to many a good story."

One of Smith's most important works was The Dirty Pair. Illustrated in a hybrid western/Japanese style by Adam Warren, the comics adaptation of Haruka Takachiho's humorous novels about a duo of futuristic metal bikini-wearing "Trouble Consultants" and their outrageous, cyberpunky adventures not only introduced western readers to the Japanese style, but demonstrated the viability of original English language comics in the manga tradition. The manga influence was felt particularly strongly in American comics of the late 1990s, and by the 2000s the Japanese storytelling and figure drawing flourishes were accepted by most readers as just another tool in artists' toolboxes around the world. Dirty Pair in particular paved the way for a lot of sexy science fiction to come from artists like Brandon Graham with his Multiple Warheads and King City, and for character-based action-comedy work like Bryan Lee O'Malley's Scott Pilgrim series.
I know I speak for many, many readers of a certain age for whom the Studio Proteus logo inspired real excitement and intrigue. Seeing it on the cover or credits page of a comic was like having a ticket to an immersive new world of stories that were utterly distinct from the output of American and European creators. Even if you didn't really dig a certain manga Smith and his collaborators had chosen to translate, you knew it was done because they really gave a damn, and that so much of it remains in print today is a testament to Smith's insight.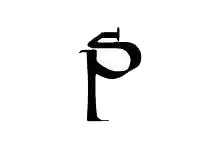 Smith was active in the manga and anime scene for years, co-founding AnimeCon (the direct ancestor of the now unstoppable Anime Expo) with the legendary animation studio Gainax and winning numerous industry awards for his work with Studio Proteus. Smith sold the company's catalogue to his longtime publishing partner Dark Horse in 2004, before the great manga boom and bust -- which he had predicted -- finally came to pass.
On his website Hudnall says details surrounding Smith's death are "pending," but we will update this post when more information becomes available.
The ComicsAlliance staff expresses our sincerest condolences to Smith's friends and family during this difficult time.