 'V/H/S' Poster Art From Esad Ribic, Tony Moore, James Stokoe, Jason Latour and R.M. Guera

We're willing to risk the danger of over-hype by telling you that V/H/S is one of the scariest films in years. In the movie, a group of low-rent thieves -- who love to document their exploits -- get hired to break into a dead man's house and steal a videotape. Without any clues beyond "you'll know it when you see it," the crooks are up s**t creek without a paddle when they discover a decrepit house filled with thousands of unmarked VHS tapes. Forced to go through them one-by-one, they witness horrific recordings of killers, ghosts, demons and a lot more in a found-footage anthology that's somewhere between The Blair Witch Project and Creepshow.
In anticipation of its release, Magnet Releasing has created a gallery of posters for each of the movie's five terrifying tales. And to give each poster that extra "eek!" they've hired some of the best comic artists working today. Moviefone premiered the final poster this week, highlighting the slasher-in-the-woods story Tuesday the 17th. The poster is illustrated by none other than Esad Ribic, who had a moment to serve up some Jason Voorhees-style gore, before he relaunches Thor in November with Jason Aaron.



Tuesday the 17th by Esad Ribic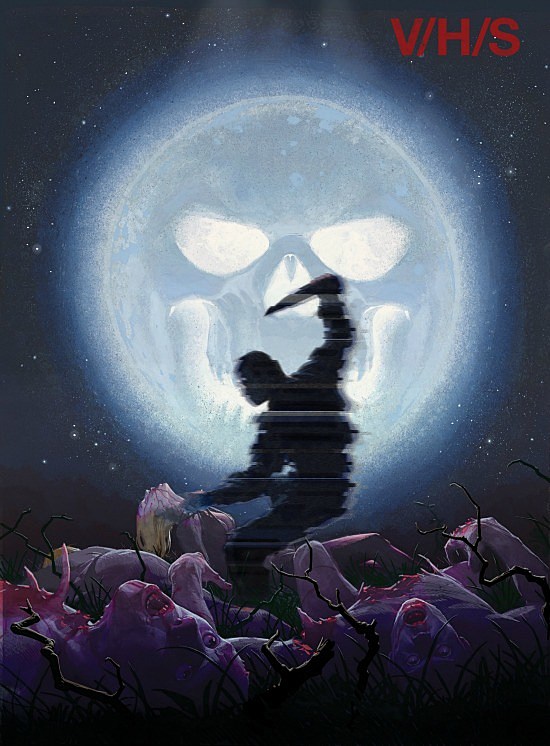 Ribic's poster joins the four previously-released posters from James Stokoe (Orc Stain, Godzilla), R.M. Guera (Scalped), Jason Latour (Wolverine) and Tony Moore (co-creator of The Walking Dead). Check them out below and get a taste for what's in store for V/H/S:


Amatuer Night by James Stokoe
Second Honeymoon
by R.M. Guera
The Sick Thing That Happened to Emily When She Was Younger
by Jason Latour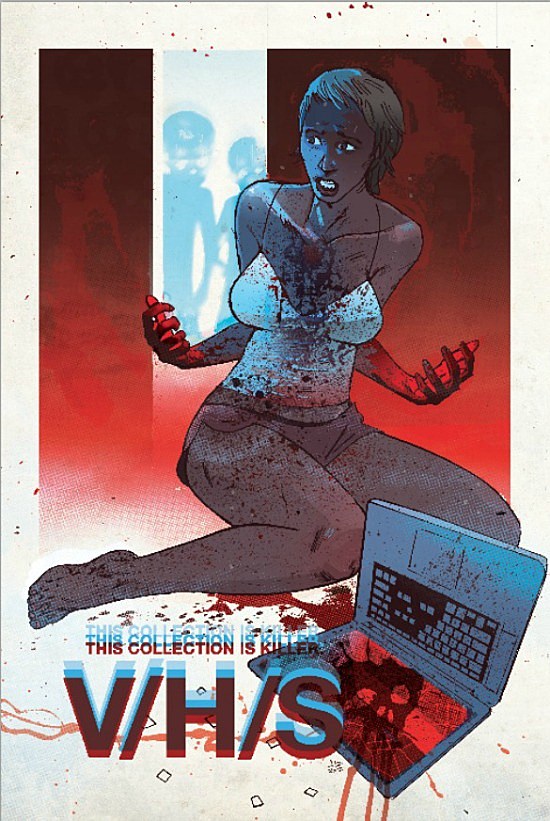 10/31/98
by Tony Moore