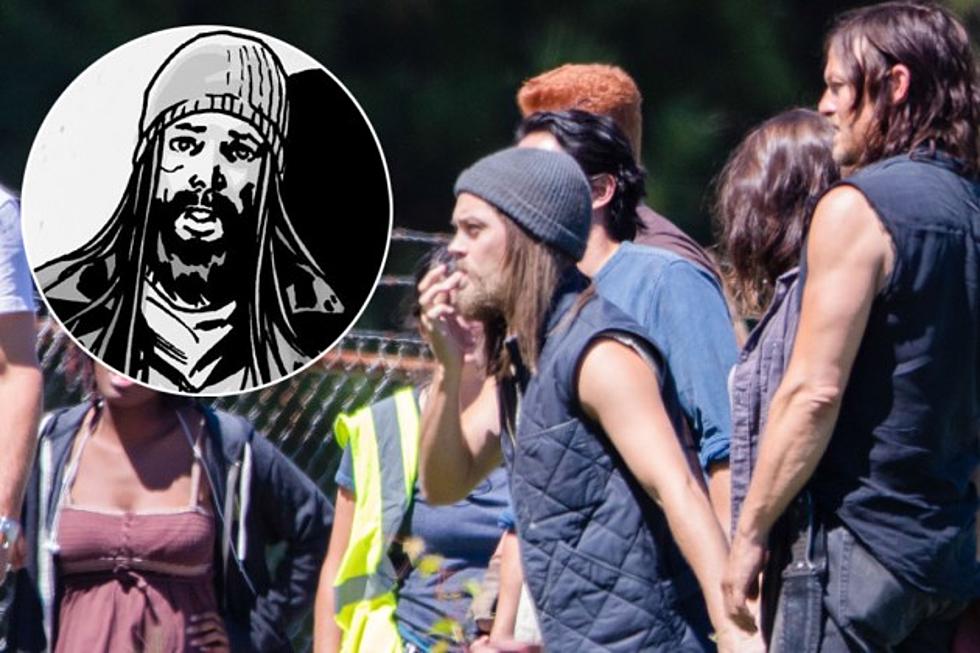 New 'Walking Dead' Season 6 Set Photos: Is This Our First Look at 'Jesus'?
Image Comics / AKM-GSI
We got our hands on a few tense new photos from the set of The Walking Dead Season 6 in Georgia, as Rick (Andrew Lincoln), Daryl (Norman Reedus), Abraham (Michael Cudlitz), Glenn (Steven Yeun) and an unnamed actor filmed sequences with one gnarly-looking zombie. AMC isn't commenting on the character (or actor) just yet, though our unnamed friend looks unmistakably to be that of comic character Paul "Jesus" Monroe. See for yourself!
You're warned of some potential Season 6 (and comic) spoilers from here on out, but in the original books, "Jesus" emerged as a representative of the Hilltop community, another walled survivor group looking to trade with Alexandria. A skilled fighter all his own, Jesus is also notable as the character that spurred last year's questions of the AMC series potentially revealing Daryl as gay.
We'll see more of The Walking Dead Season 6 on the road to October, so check out the trailers again below, and stay tuned for the latest from cast and crew. Can you make out the actor behind our new lord and savior?
Check Out 100 TV Facts You May Not Know!