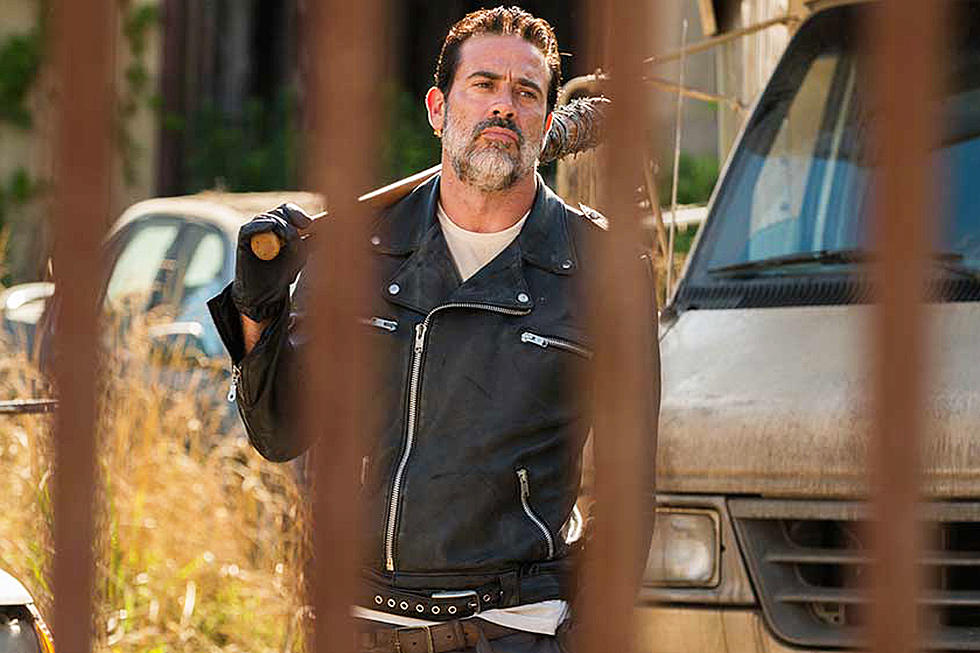 Negan's Got a (Giant) Gun in New 'Walking Dead' Season 7 Photo
AMC
However frightening the new Walking Dead big bad might seem with this trusty bat Lucille, Negan's weaponry has a serious upgrade in the latest look at Season 7. See for yourself, along with a possible glimpse at the character's new look in the latest Season 7 photos.
In addition to hi-res looks at the prior photos of Morgan, Carol and King Ezekiel (Khary Payton), a menacing new photo from the seventh season features Negan branding some serious firepower. It's hard to tell exactly where he might be (it's a different outfit than his Alexandria clothes), but he doesn't appear too serious with whomever's on the opposite end of that barrel.
On another note, it looks as if those disappointed by Jeffrey Dean Morgan's less comic-accurate beard may be in for a bit of good news, as a recent fan photo suggests the actor has gone clean-shaven. It's entirely possible Morgan has simply wrapped filming for the first half of Season 7, but it's at least a noticeable change.
The Walking Dead will return on October 23, but what do we make of Season 7 so far?
Check Out 100 TV Facts You May Not Know!