Ward Sutton Reboots (Washington) DC Politics for Village Voice [Art]
Having observed the tremendous popularity of DC Comics New 52 initiative, whereby the publisher relaunched its entire line of superher titles with designed costumes, retooled creative teams and updated origins, cartoonist Ward Sutton wondered if the same kind of aesthetic overhaul could be helpful to politicians. With that in mind, Sutton created a series of amusing portraits for The Village Voice that imagines Republican primary candidates like Mitt Romney and Hermain Cain -- and also non-candidates like the perennial comedy favorite Sarah Palin -- as DC Comics superheroes.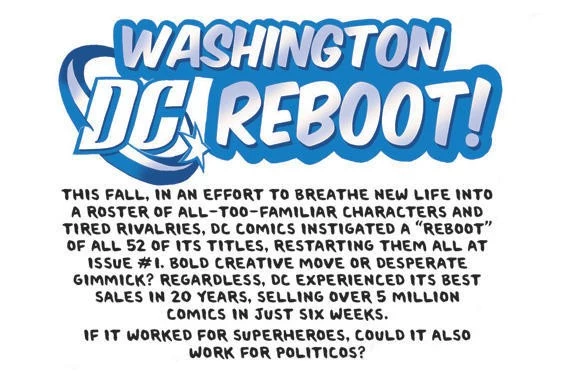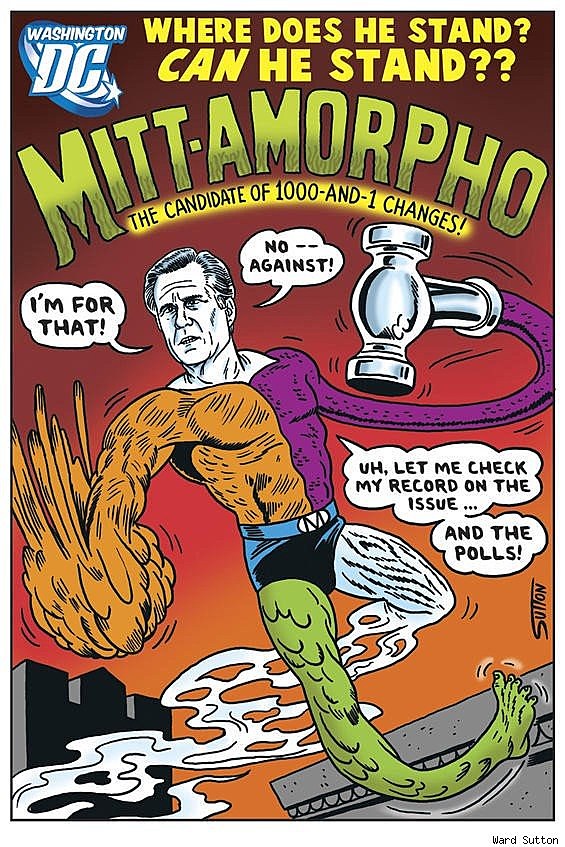 See the rest of Sutton's series at The Village Voice.