Amy Adams to Play Lois Lane in New Superman Movie
Amy Adams will play the part of Lois Lane in the next Superman film. The seventh woman to portray the famously brilliant, unyielding and memorably raven-haired journalist and girlfriend-of-Superman, Adams will presumably make a stop at the hair salon on her way to director Zack Snyder's set, which will also be populated by Henry Cavill (Superman/Clark Kent/Kal-El), Diane Lane (Martha "Ma" Kent) and Kevin Costner (Jonathan "Pa" Kent). Breaking from recent Lois Lane casting in film and television, the 36-year-old Amy Adams is both an Academy Award-nominee and a grown-up.The news of Adams' casting in the new Superman film comes courtesy of The Los Angeles Times' Hero Complex blog, whose Geoff Boucher spoke to Zack Snyder about the quest for the next Lois Lane.
"There was a big, giant search for Lois," Snyder said. "For us it was a big thing and obviously a really important role. We did a lot of auditioning but we had this meeting with Amy Adams and after that I just felt she was perfect for it."
Doubtlessly contributing to Adams' perfection are her initials. All Superman fans know there is a pattern of double-initials throughout the Man of Steel's saga both on and off the page. As deftly observed by our friend Sue at DC Women Kicking Ass, we've seen Noel Neill (N.N.) create the physical archetype of Los Lane (L.L.) in film serials and on television; Dana Delany (D.D.) provide the definitive voice of the character in Superman: The Animated Series and beyond; and now Amy Adams (A.A.) in the next live-action feature.

What exactly Lois will be doing in what's thought to be called The Man of Steel remains a mystery of course, but Snyder told Hero Complex her part is essential to his and his collaborators' mission to return Superman to cinematic glory.
"It goes back to what I've said about Superman and making him really understandable for today. What's important to us is making him relevant and real and making him empathetic to today's audience so that we understand the decisions he makes. That applies to Lois as well. She has to be in the same universe as him [in tone and substance]."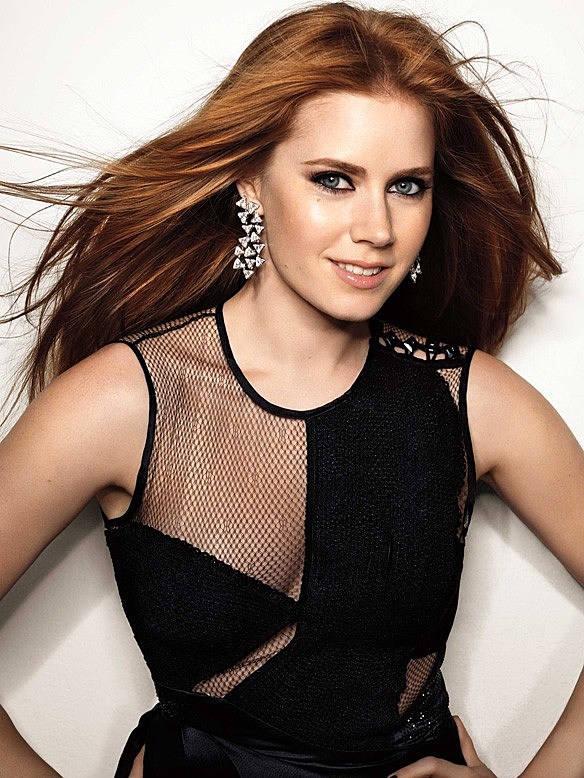 Amy Adams is a prolific and acclaimed screen actress. Her feature film debut was in 1999's underrated mockumentary Drop Dead Gorgeous, and she's since appeared in movies including Catch Me If You Can, Talladega Nights: The Ballad of Ricky Bobby, Enchanted and Julie & Julia. Adams received Academy Award nominations for her work in Junebug, Doubt and The Fighter.
At 36, Adams is nearly a decade older than Henry Cavil, which we think is pretty great considering the last feature film Lois Lane, Superman Returns' Kate Bosworth, was only 22 and looked about 12. Lois Lane is arguably the single most important female character in superhero comics history, and she demands the attention of a skilled and mature thespian.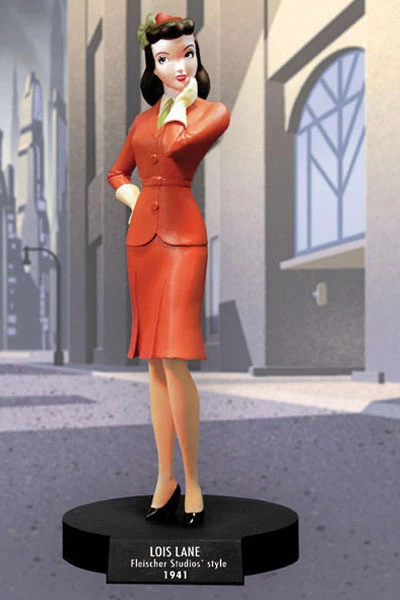 Obviously, Adams' red hair will have to go, which we can only hope will provoke seminal Superman writer/artist John Byrne to revisit one of his classic meltdowns and suggest that gingers with black hair look like hookers.
Directed by Zack Snyder from a story by Christopher Nolan and David S. Goyer, the next Superman film will open in December, 2012.