Angry Birds + Batman = Angry Batbirds [Art]
It seems unlikely that you've never played Angry Birds, the hugely popular video game that debuted on the iPhone in 2009 and has since gone on to sell 50 million downloads across multiple computing platforms. But if you have yet experimented with this addictive franchise -- where cute but very angry globular birds of different varieties are launched via slingshot into structures containing cute and bewildered pigs -- maybe a Batman-themed Angry Birds gallery is just the peer pressure you need to get hooked on these primo pixels.Illustrated by Daniel Halyburton and Jennifer Herd for Bite.ca, the Angry Batbirds collection is an inspired mash-up of two of pop culture's most prominent icons. It's definitely more fun to imagine these Batman-themed birds impacting with the rogues-themed pigs. But having played the game, I feel kind of sad that the pigs are the bad guys here.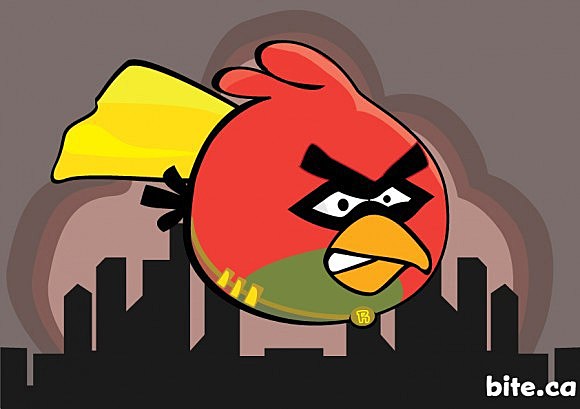 Be sure to check out the rest at Bite.ca!