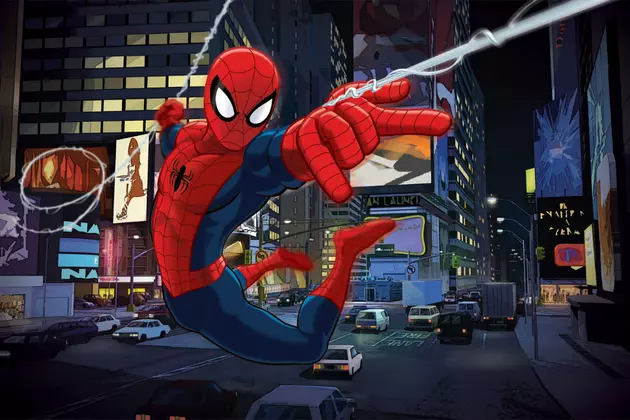 Animated 'Spider-Man' Movie Will Now Swing Into Theaters a Few Months Later
Disney
Phil Lord and Chris Miller are the saviors of bad franchise ideas, achieving the impossible and making believers of even the most skeptical among us — from 21 Jump Street to The LEGO Movie, these guys have turned dumb concepts into great films. For their next trick, the pair are working on an animated Spider-Man movie (no relation to the new live-action reboot) and a young Han Solo prequel for the Star Wars series. The former will now hit theaters just a little later than originally planned, but judging by their previous work, it'll be worth the wait.
Per Exhibitor Relations, young Han Solo movie is scheduled to arrive on May 25, 2018, with the untitled, animated Spider-Man film now arriving on December 21, 2018. Lord and Miller's animated Spidey movie was originally set for a summer 2018 release, but maybe Sony figured we might need a little breather between Lord and Miller outings, or maybe they were inspired by Lucasfilm's massive success in opening The Force Awakens so late in the year.
As of now, Lord and Miller's animated Spider-Man project feels like a distant dream. We still have yet to see Tom Holland's new iteration of the web-slinging hero, who's set to make his MCU debut in Captain America: Civil War on May 6, 2016, followed by his own solo movie in 2017.
The animated project won't be connected to the live-action version or considered part of the official canon, which gives Lord and Miller a completely open playing field filled with endless (or almost endless) possibilities. And a lot of those Spidey villains that seemed so goofy in live-action movies could work so much better in the wild and wacky world of animation. Is it 2018 yet?