Riverdale's Teens Get Gender-Swapped in 'Archie' #636 After more than 70 years of gender comedy and never-ending love triangle between Archie, Betty and Veronica, things are going to change in Archie #636, as Sabrina the Teenage Witch takes matters into her own hands and flips everyone into their opposite sex. Girls who like boys who like boys to be girls? Something like that, anyway -- and in an Archie comic, of all places! Concerned Mothers of America, if Kevin Keller made you nervous, this kind of gender swap comedy may drive you to an early grave.Of course, just because Archie has become Archina (Thankfully, Betty and Ronnie get better alternative names: Billy and... Ronnie) doesn't mean that everything will be different in this brave new gender-swap world: Archina "still can't choose!" between her beaus, according to the variant cover to the issue, and somehow I doubt even gender reassignment will be able to slow down Jughead's appetite. If this plot seems a little familiar, it's not just because of the long tradition of feminizing male comic characters or that you've been looking at fan art for too long; it's because web cartoonist Jess Fink did it first for CA's Valentine's Day celebrations earlier this year.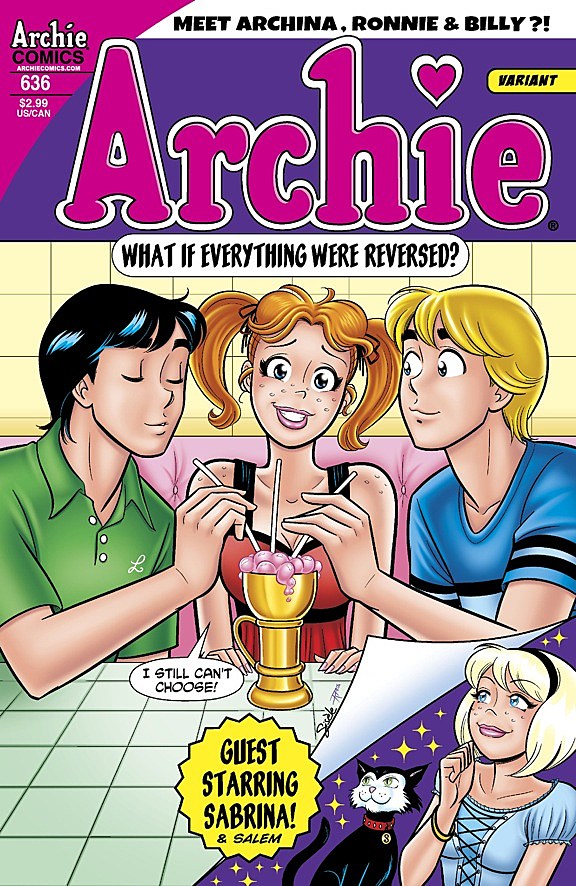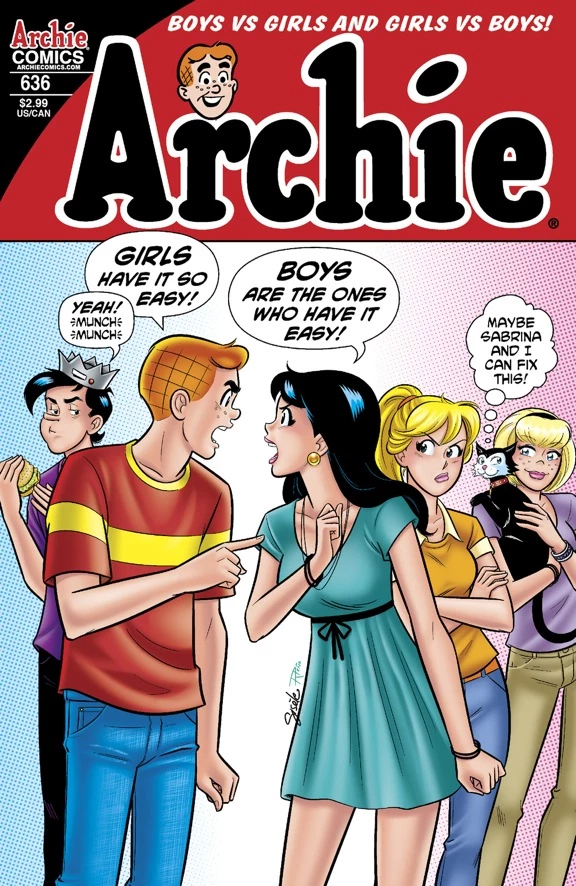 Weirdly, Archie's official version has an unexpected connection with the CA original, and it's not just that Betty looks kinda great as a guy in both versions. Fink's claim to fame is the NSFW webcomic Chester 5000, while the official Archie story is drawn by Gisele, creator of the equally NSFW webcomic Menage a 3. Sexy Webcomic Artists Archie Takeover FTW, apparently. Sorry, One Million Moms.
Archie #636 will be released in August.