Unlettered 'Avengers' #1 Art By Jerome Opena & Dean White Is Very Pretty, Teasy [Preview]
Wondering what Jonathan Hickman and Jerome Opeña have in store for you when their new twice-monthly Avengers series launches in December? Marvel has released four un-lettered pages from the series' first issue to tease the details by making you wonder whether that's really the Iron Man from 2020 lying on the ground or not...The first couple of the four preview pages, beautifully illustrated by Opeña with colors by Dean White, appear to show some kind of suitably apocalyptic scenario that may or may not involve the Sentry being captured by AIM, a defeated Imperial Guard and an alien invasion and has decimated Earth's Mightiest Heroes (Just look at the number of fallen Iron Men on the second page - including one on the right of the panel, in the forefront, that really looks like the armor worn by Arno Stark, weirdly enough) before switching to something a lot more relaxed... Has Tony Stark been finally earning that "futurist" tag by trying to predict the future for once, or is something else going on?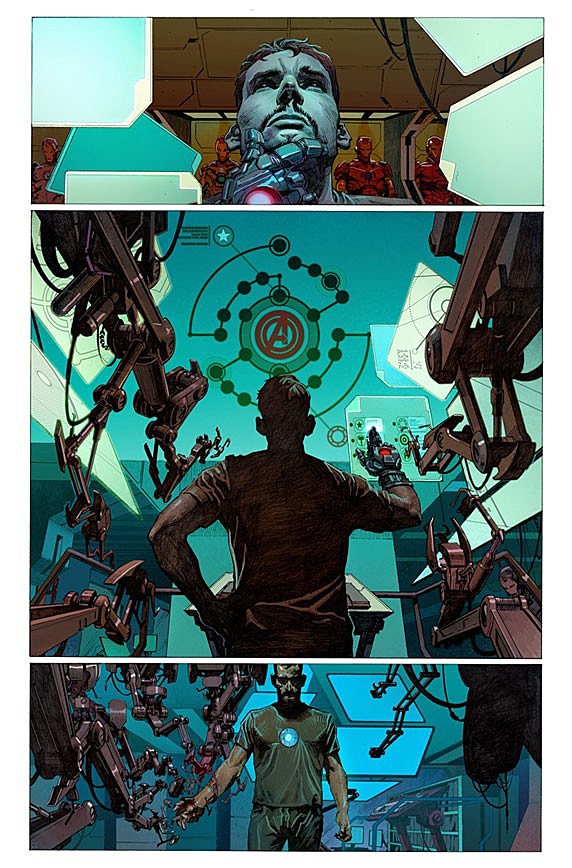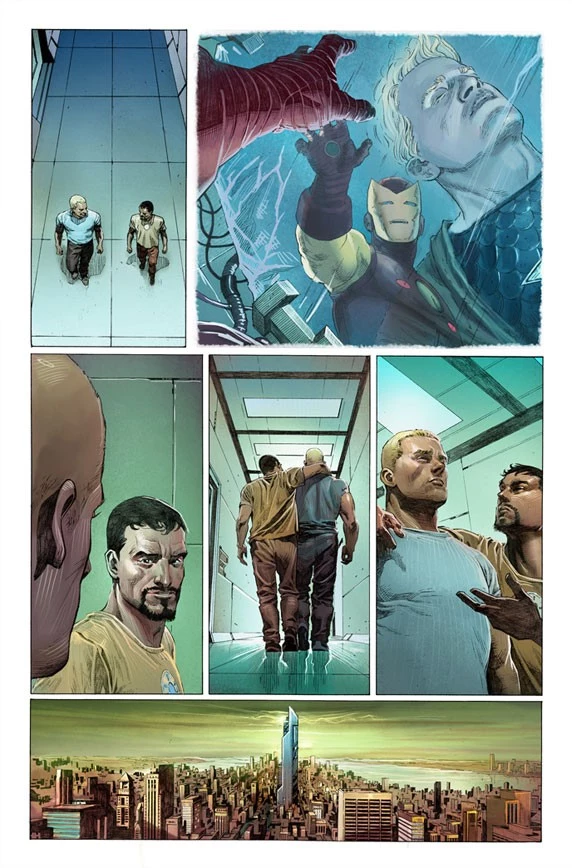 Expect to learn something closer to the truth in a few weeks; Avengers #1 hits stores on December 5, but a lettered preview will undoubtedly be released before then. For now, consider this a particularly pretty taste of things to come.