Banned Egyptian Graphic Novel 'Metro' to be Published in English
A banned graphic novel depicting layers of systemic corruption in Egypt will see publication in English next year, and perhaps even in Egypt one day, thanks to the recent revolution that ejected former President Hosni Mubarak. Created by Magdy El Shafee, Metro was banned in 2008 after a trial convicted the cartoonist and his publisher of "disturbing public morals." The English version will be published in 2012 by Metropolitan, a division of Macmillan.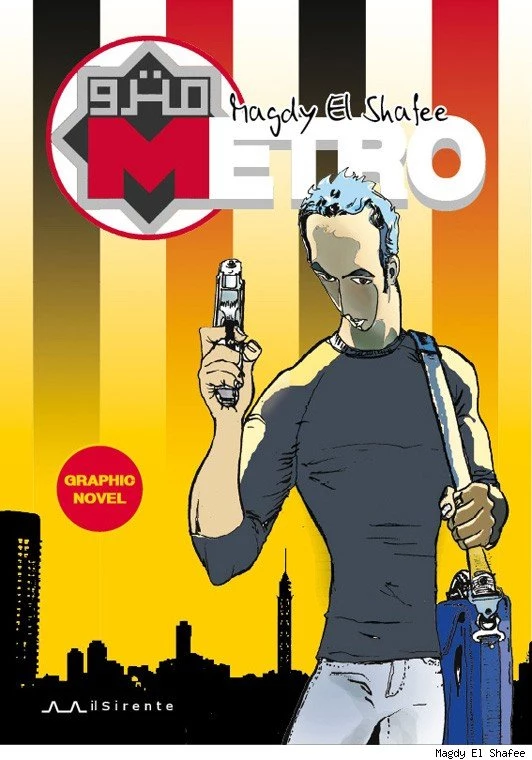 Beyond the depictions of sex and violence, Metro was likely shut down by the Egyptian authorities on account of its strong political storyline. According to reports by CNN and Vogue, the book tells a rather timely story of a talented engineer who finds himself caught in a complex maze of commercial and political corruption, leaving him with no way to improve his station or realize any professional dream. The man decides to express his frustration by robbing a bank that turns out to be just as corrupt as the government and his employers, and is also betrayed by a collaborator. Consequently, like the real life people of Egypt, the engineer was left with no choice but to take to the streets.
"It's about a young man who wants to find a chance in society full of social injustice. He finds himself in a bad situation and wants to change things. It includes harassment from Mubarak's regime and several political figures from Mubarak's regime," El Shafee told CNN. "It showed how police act and how non-violent protest was not accepted by the regime."
El Shafee, who works as a pharmacist to pay the bills, was fined $1,000 by the Egyptian court and copies of Metro were seized. However, it has been published in Italian, and it is from that edition that we found the following preview images.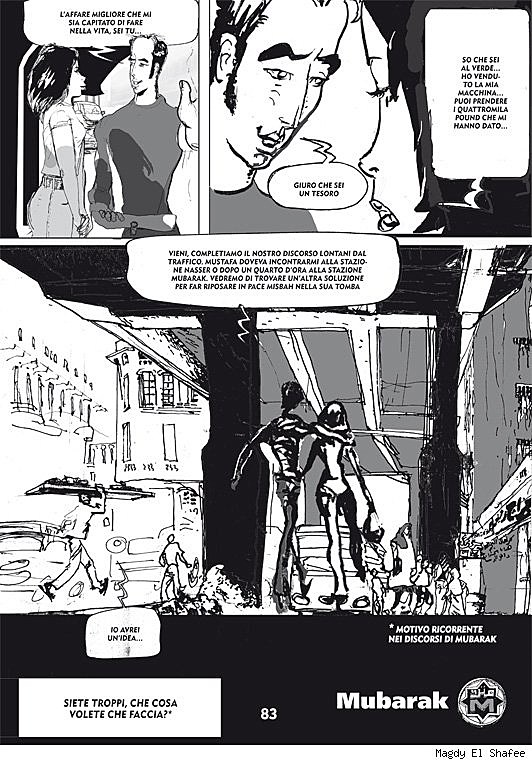 Fortunately, recent events in Egypt have made Metro a desirable work here in the United States, and El Shafee's agent was able to sell the book to Macmillan. The English version of Metro will go on sale sometime in 2012, and El Shafee and his representative are eager to see the book become available in Egypt as well.
"I'm sorry that my novel is available in other countries but not available to my own people," he said.

El Shafee has appealed to the new Ministry of Culture, but says that because his book was banned by court order, the courts will have to be consulted.

He said: "I'm waiting to hear if the Minister of Culture will allow it to be published again. They will have to consult with the courts. I'm hoping there may be some kind of apology."

El Shafee's added, "It's an artistic media that's accessible to young adults and adults as well. The reader can create their own world between the panels. It's a relatively new art and there are some really growing talents in Egypt and Lebanon."