 Theme Sketchbook: Batman Getting Hit in the Balls
We're big fans of theme sketchbooks at ComicsAlliance, which is why we're going to start regularly featuring the sketchbooks of our readers. Today, we're going to start with one of the more unusual themes we've heard of: A sketchbook of Batman getting hit in the balls from CA reader Justin Stewart, who was kind enough to scan all his images in for us, including gems from Jim Mahfood, Nate Bellegarde and more. Warning: Images of testicular distress follow.
Also, if you'd like to see your theme sketchbook featured on the site, drop us a line!


Tom Kurzanski


Jim Mahfood




Chris Houghton


Nathan Hendrickson


Jason Young


Tod Parkhill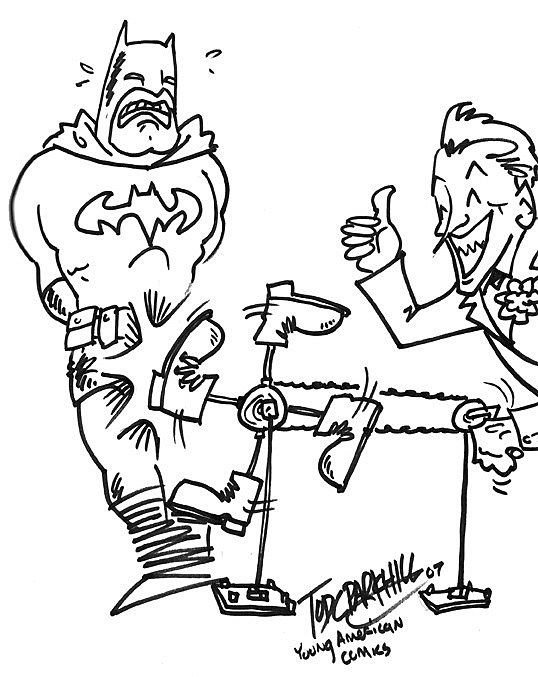 Tom Scioli


DJ Coffman


Tim Fischer


Jose Garibaldi


Zach Miller


Nate Bellegarde


Cory Walker


Jim Lujan


David Hopkins


Billy Boyd


Jason Howard


Dan!


Tom Ryan


Oliver Tull



Tony Fleecs