DC Direct To Release 'Return Of Bruce Wayne' Action Figure Line
Bruce Wayne is on his way home. Not only is the once and future Caped Crusader on his traveling from the stone age to the DC Universe's modern era, he's also making a collectible comeback in the form of four new action figures from DC Direct.
The toy company has announced a new line of figures based on "Batman: The Return of Bruce Wayne," the six issue miniseries by Grant Morrison and featuring art from Chris Sprouse, Frazer Irving, Yanick Paquette, Cameron Stewart, Ryan Sook and Lee Garbett. The first wave includes four different versions of the time-displaced Wayne: Prehistoric, Witch-Hunter, Wild West and High Seas Batman. All the figures are based on the cover art illustrated by Andy Kubert.
As awesome as these figures look - and really, who doesn't want a High Seas Batman? - it's going to be a while before you can get your hands on them as the first series ships out in April 2011, likely well after "The Return of Bruce Wayne" has wrapped. Considering the chronological expanse between Wayne's disappearance in "Final Crisis" and his comic book return this year, however, the timing seems pretty on track.
Check out more photos of the figures after the jump!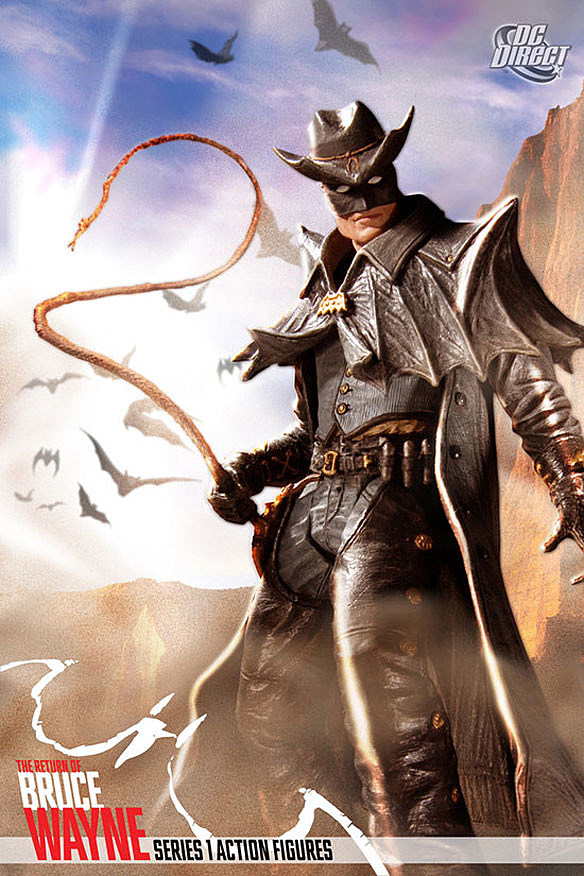 Source: Toy News International