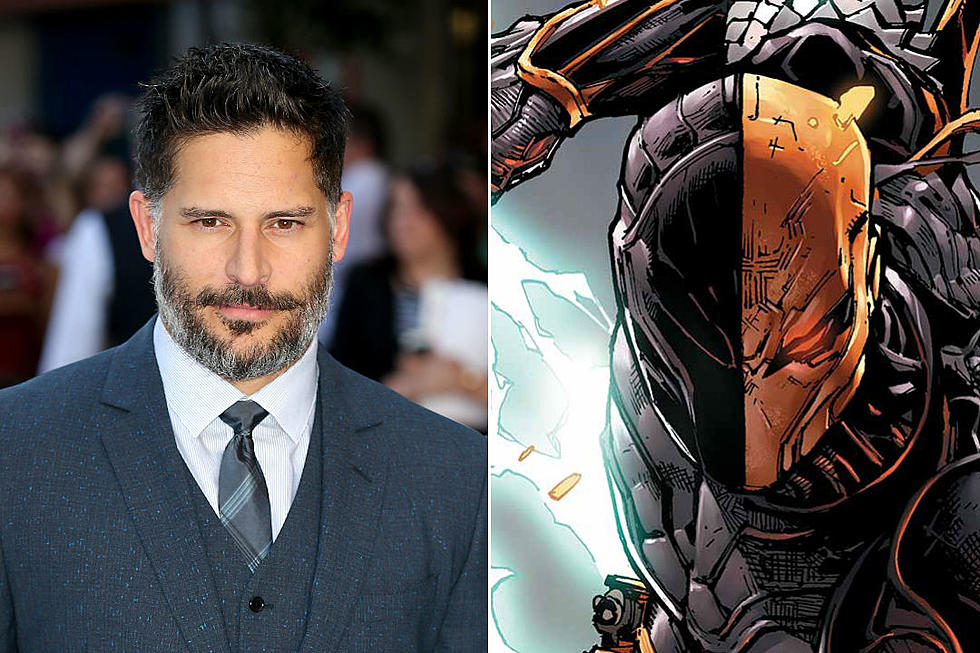 Joe Manganiello Reveals When Ben Affleck's 'Batman' Will Begin Production
Tim P. Whitby, Getty Images / DC Comics
The future of the DC Cinematic Universe is filled with mystery. We don't know what the second Justice League film we be called, nor do we have many details on Aquaman and Shazam yet. But we might finally have an idea as to when Ben Affleck's solo Batman movie will hit theaters.
Joe Manganiello, who will play Deathstroke in the solo Batman movie, recently told Entertainment Tonight he's getting ready to start shooting the film in spring of 2017. If production on the film begins then, that means we can likely expect the movie, which is tentatively titled The Batman, to open late 2018 or early-to-mid-2019. But luckily we already have some official release dates to speculate with.
Earlier this year Warner Bros. set release dates for two untitled DC films: October 5, 2018 and November 1, 2019. It's possible Affleck's film could open on that first date, especially considering the recent comments from Time Warner CEO Jeff Bewkes. Back in September Bewkes said the film was "a year and a half out" (via SlashFilm). If he meant a year-and-a-half from the start of production, October 5 would be a perfect fit. If it takes a bit longer though, there's the chance Batman could bump Shazam's April 5, 2019 release date so the Affleck film opens ahead of the second untitled Justice League. It's anyone's best guess, but we can likely expect The Batman to arrive in late-2018 at the earliest.
Until then, we might see Manganiello's Deathstroke make an early appearance in Justice League. Zack Snyder tweeted a photo that hints the one-eyed assassin could show up in the new movie. Perhaps we'll see him suit up sooner than expected. Justice League opens November 17, 2017.