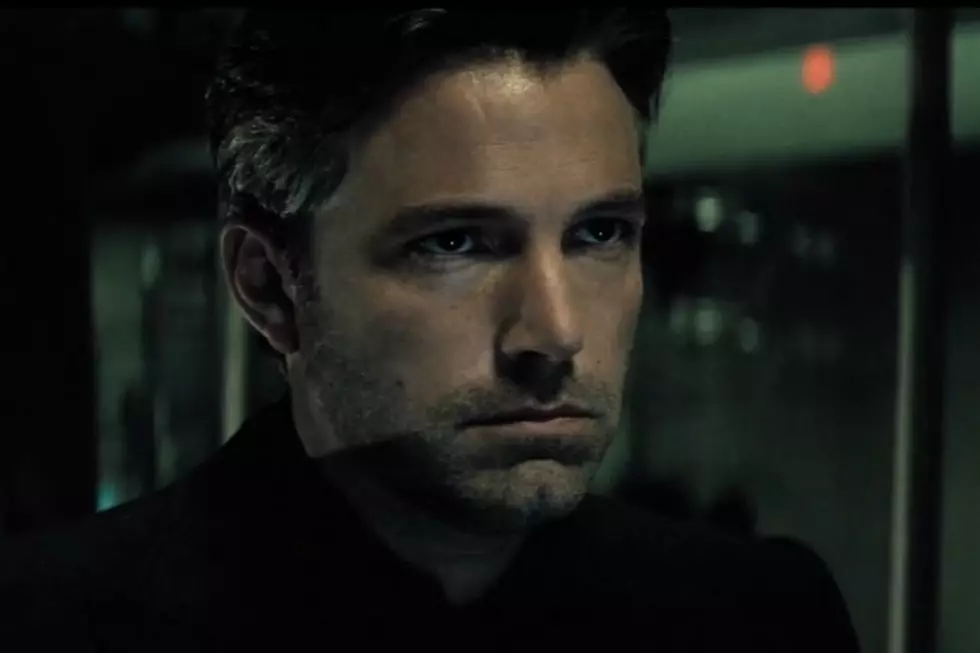 Ben Affleck Confirms His Solo Batman Movie Will Be Titled 'The Batman'
Warner Bros.
We finally know what Ben Affleck's solo Batman movie will be called, and thank the superhero gods, it won't have a colon or a subtitle.
During an interview with the Associated Press (h/t Comic Book Movie) for his upcoming film The Accountant, Affleck revealed he's settled on a title for the Caped Crusader solo outing (for now). "The movie, I think, is going to be called The Batman," Affleck said. He said while the project is going well, he added that the title could change.
What's most refreshing about the title, which has been rumored for some time, is how simple it is. Unlike Zack Snyder's Batman v. Superman: Dawn of Justice, or every Captain America Sequel, this title is as simple and to the point as can be. Affleck, who's directing and co-writing the movie with DC Comics president Geoff Johns, could've added some flourish with a subtitle, but a two-word title resonates stronger. It's just a small deviation from Tim Burton's Batman and Christopher Nolan's Batman Begins, but still distinguishing.