Best Art Ever (This Week) – 02.18.11
The proliferation of social media is an incredible boon for lovers of comic book art, design and illustration. Sites like Flickr, Tumblr, DeviantArt and other countless blogs and feeds bombard us with a ceaseless supply of artwork by professionals and fans that is variously excellent, clever, funny, innovative, and numerous degrees of awesome.

We make a regular practice at ComicsAlliance of spotlighting particular artists and/or specific bodies of work, but there's just so much great work to see that we've initiated Best Art Ever (This Week), a weekly depository for just some of the virtually countless pieces of especially compelling artwork that we come across in our regular travels across the digital media landscape. Some of it's new, some of it's old, some of it's created by working professionals, some of it's created by talented fans, and some of it's endearingly stupid. All of it's awesome.
We're very much interested to see what you've dug up and think should be featured here in Best Art Ever (This Week). Please submit any great art links to andykhouri@comicsalliance.com. Artists, feel free to send in your own work - we won't judge you (publicly).


Batgirl by James Jean


Big Barda by Steve C-something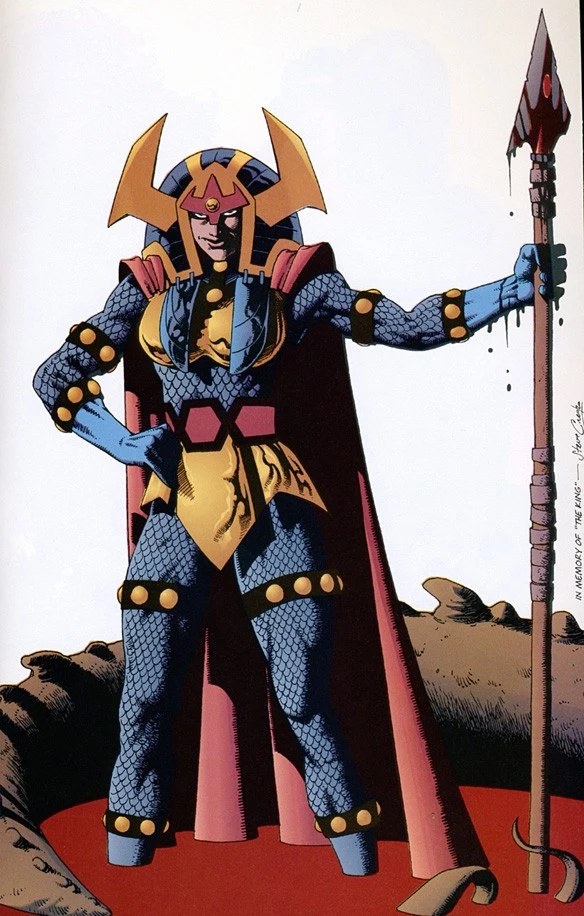 Superman by Guy Davis


Daft Punk vs. Star Wars vs. Tron by Jim Mahfood (click to enlarge)


Green Lantern #49 cover by Darryl Banks and Romeo Tanghal


Slimer by Chris Samnee



"Isolated Metronomes" by Tara McPherson


Bizarro's World by Eric Powell


Batman by Matt Wagner


All-Star Superman by Frank Quitely


The Rocketeer by Tommy Lee Edwards


Doctor Strange by Jae Lee


Spider-Man by Lora Zombie


Invincible by Darwyn Cooke


Catwoman by Adam Hughes


World's Finest by Darwyn Cooke


The Spirit's P'Gell by Frank Cho


Black Cat by Paolo Rivera


Sin City by Frank Miller


Poison Ivy by Art Adams (click to enlarge)


Tura Satana by Mitch O'Connell


Blue Beetle by unknown


Batman and Catwoman by Jim Lee and Scott Williams


"Under the Vulcan Sun" by Ming Doyle


Cowboy Ninja Viking #10 cover by Dave Casey


"I'm Batty About You!" by unknown


Batgirl by Bruce Timm


Batman, Robin and Catwoman by Jim Lee (click to enlarge)


Wolverine vs. the Muppets by Dean Kotz


The Question and the Huntress by Jamie McKelvie


The Tick/Venom by Ryan Ottley


"Brightest Day is hilarious" by Chris Haley


Star Wars by Katie Cook


The Venture Bros. by Bill Sienkiewicz (click to enlarge)


"Funeral for a Friend" by Dan Jurgens and Brett Breeding (click to enlarge)


Modesty Blaise by Jamie McKelvie


Krypto by Alex Ross


DC: The New Frontier by Darwyn Cooke (click to enlarge)


Starfire by J-Estacado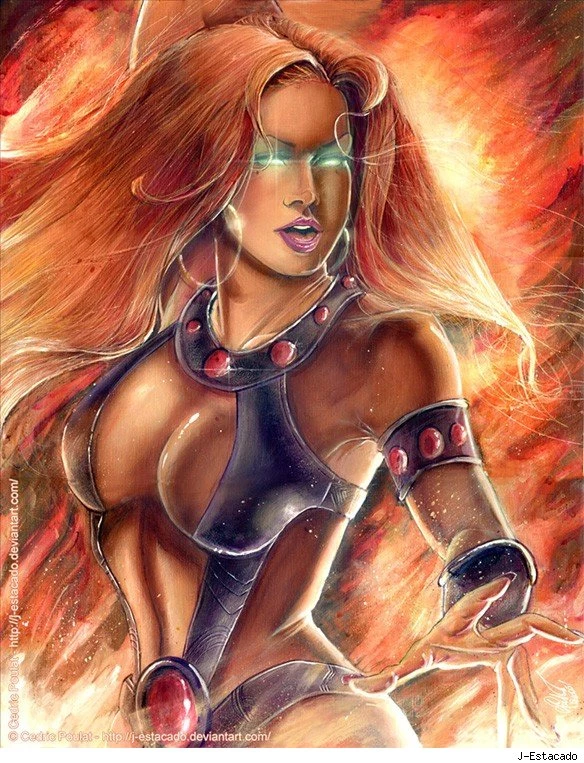 Catwoman by Adam Hughes