Best Art Ever (This Week) – 03.22.12
We make a regular practice at ComicsAlliance of spotlighting particular artists or specific bodies of work, but because cartoonists, illustrators and their fans share countless numbers of great images on sites like like Flickr, Tumblr, DeviantArt and seemingly infinite art blogs that we've created Best Art Ever (This Week), a weekly depository for just some of the pieces of especially compelling artwork that we come across in our regular travels across the Web. Some of it's new, some of it's old, some of it's created by working professionals, some of it's created by future stars, some of it's created by talented fans, and some of it's endearingly silly. All of it's awesome.

WANT TO CONTRIBUTE?
We're very much interested to see what you've dug up and think should be featured here in Best Art Ever (This Week). Please submit any great art links to andykhouri-at-comicsalliance.com. Artists, feel free to send in your own work or to request that your work be removed.
Adventure Time by Phil Noto


Inhumans' Medusa by Hanie Mohd



The Hunger Games by Sam Spratt


"Defective" by Glennz tees


David Lynch by Stanley Chow


The Dark Knight Returns / Spongebob Squarepants mashup by Bill Mund (NSFW link)


Stanley Kubrick films by Butaneko


Robot by Cameron Stewart for What Not


Art by Ashley Wood


Adventure Time/Where the Wild Things Are mashup by Michael B. Myers, Jr.


Catwoman by Peter Nguyen


Spider-Man by Dave Stevens


Batman by Henry Bonsu


Gorilla Grodd by Dennis Culver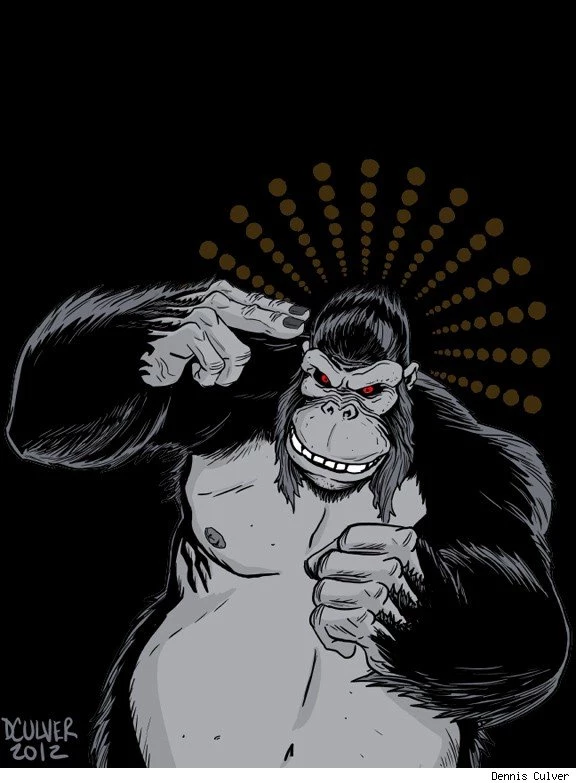 Scott Pilgrim's Ramona Flowers vs. Roxy Richter by Mariel Kinuko Cartwright


Battle Royale by Scott C.


D-Man by Dalton Rose


Art by Jon Whitcomb


Usagi Yojimbo by Stan Sakai from the collection of Matt Allen


Star Wars by Shan Jiang


Tron by Joel Carroll


Darkseid by Daniel James Cox


Man-Thing by Kevin Nowlan


Princess Peach by Jeff Langevin


Moebius and George Herriman mashup by Jason


Janelle Monáe by Kevin Wada


Superman by Bill Sienkiewicz


Maleficent by Paul Shipper for Planet Pulp


Eevee by Kyle Fewell


Alien concept art by Moebius


Batman Beyond by Dustin Nguyen


The Iron Giant by Patrick Moore


Scud the Disposable Assassin by Geof Darrow


Art by Craig Phillips


Captain Marvel and Spider-Woman by Flatbear


Moebius by Duncan Fegredo for What Not


"Sitting" by Theo Prins


Marvel Cats by Katie Cook


Catwoman by Vanessa Del Rey


Battle Royale by Julian Callos