Best Art Ever (This Week) – 09.28.12
We make a regular practice at ComicsAlliance of spotlighting particular artists or specific bodies of work, but because cartoonists, illustrators and their fans share countless numbers of great images on sites like Flickr, Tumblr, DeviantArt and seemingly infinite art blogs that we've created Best Art Ever (This Week), a weekly depository for just some of the pieces of especially compelling artwork that we come across in our regular travels across the Web. Some of it's new, some of it's old, some of it's created by working professionals, some of it's created by future stars, some of it's created by talented fans, and some of it's endearingly silly. All of it's awesome.
WANT TO CONTRIBUTE?
We're very much interested to see what you've dug up and think should be featured here in Best Art Ever (This Week). Please submit any great art links to andykhouri-at-comicsalliance.com. Artists, feel free to send in your own work or to request that your work be removed.


Please visit these artist's websites to see more of their work, buy their products, or commission an original piece.
"Egypt" by Filipe Andrade for Brand New Nostalgia


New X-Men/Trainspotting mashup by George Sarell


Cerebus by Moritat


Captain Haddock by doubleleaf


New Warriors by Andrew MacLean


Super Best Friends Forever vs. Solomon Grundy by Brianne Drouhard


Poison Ivy vs. Batman by ArielaKris and Jeeyon Kim
X-Men by Fábio Moon


Ms. Marvel by Bruce Timm


The Flashes by Dustin Nguyen


New Mutants by Bill Sienkiewicz


Henry Rollins by El Kane


Scooby-Doo's Daphne and Velma by Noelle Stevenson


Songes Tome 2 Célia by Terry Dodson


King Conan: The Phoenix on the Sword by Andrew Robinson


Daredevil by Paolo Rivera


The Punisher by Mike Hawthorne


Multiple Warheads by Brandon Graham


Ambush Bug by Keith Giffen and Al Gordon and Anthony Tollin


Thor by Arthur Adams


Atom Eve and Invincible by Christopher Johnston


Art by Cameron Stewart


Judge Anderson by Jamie McKelvie


Marvel Girl by John Romita, Sr.


DEVILGIRLS! by Kristian Donaldson


The Thing by Darren Ward


Betty and Veronica by... Dan DeCarlo I think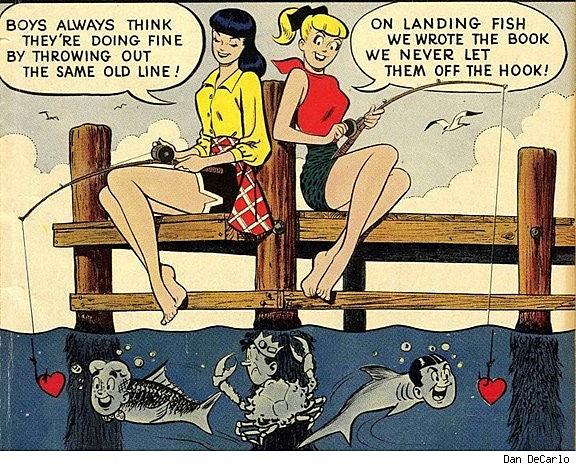 Batman by Marshall Rogers


Lobo by Ben Templesmith


Fairest cover by Adam Hughes


Marvel heroes by Eric Canete


Grendel by James Harren


Avengers by Bob Strang


Wonder Woman by Alex Toth


Supergirl by Carlos D'Anda


Wonder Woman by Aaron Lopresti


Spider-Man by Gary Martin


Teen Titans/Stand By Me mashup by Bill Walko


Judge Dredd by Gary Brown


Batgirl by Terry Taylor