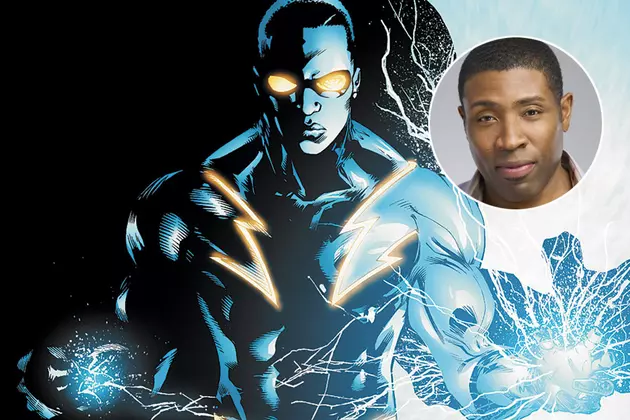 CW 'Black Lightning' Sets Cress Williams as DC's Jefferson Pierce
DC Comics / Warner Bros.
It's official: The CW has been struck by lightning. After absorbing FOX's Black Lightning pilot, the new DC drama from Arrow-verse architect Greg Berlanti will return Hart of Dixie alum Cress Williams to The CW as its superhero series' title character.
Cress will play the CW incarnation of Jefferson Pierce, who previously relinquished the mantle of Black Lightning to concentrate on family. According to recent casting reports, the character was described as a former 3-time gold medal decathlon winner-turned-principal of a South Central high school, father figure to his students and hero to the local community. Jefferson is also devoted to his two daughters, deeply in love with his ex-wife Lynn, and "has a great passion for justice and a quick temper that he has spent years learning how to control."
Produced by Berlanti with The Game and Being Mary Jane creator Mara Brock Akil and her husband Salim Akil, Black Lightning's synopsis reads:
Jefferson Pierce made his choice: he hung up the suit and his secret identity years ago, but with a daughter hell-bent on justice and a star student being recruited by a local gang, he'll be pulled back into the fight as the wanted vigilante and DC legend — Black Lightning.
Black Lightning is notable as one of DC Comics' first major African-American superheroes, and would follow as one of the first to headline a live-action series. The comic character's two daughters have also belonged to different superhero groups as Anissa Pierce/Thunder and Jennifer Pierce/Lightning.
Check Out 100 TV Facts You May Not Know!