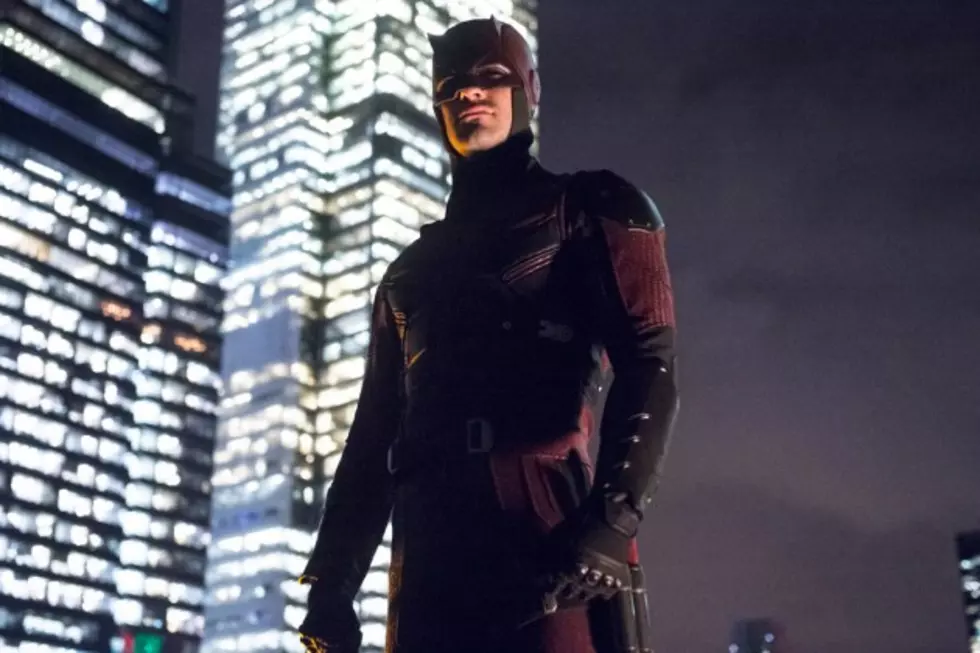 'Daredevil' Could Have Gotten a New Movie, if Joss Whedon Had His Way
Marvel / Netflix
Once Marvel acquired the rights to Daredevil, it was unclear just what the studio was planning on doing with the character, whose last on-screen iteration didn't work out so great. The solution: a partnership with Netflix for a new series, which — along with a handful of others — will lead into the epic Defenders series. With the help of Drew Goddard and Steven DeKnight, Daredevil has been a big success for both Marvel and Netflix, but there was one person who would have rather seen the crime-fighting hero back on the big screen.
In an interview with IGN, Joss Whedon revealed that if he had things his way, we would have gotten a new Daredevil movie instead of a TV series:
I fought for Daredevil to be a film instead of a TV show. Then under the auspices of Drew Goddard and Steve DeKnight… I'm dying to see the show but they released it just as I started the press tour!
Whedon also noted his skepticism over the ability to sustain the tone over the course of a series, but also recognized how much the TV landscape has changed:
If the show's working, the show's working. Comic books are serialised entertainment and a lot of them lend themselves to TV shows as much or more than they do to movies… I like him because he's basically Marvel's Batman, thanks to Frank Miller basically. So for me I didn't think they'd be able to sustain that sort of mood on TV but TV has changed so much. It's come up so much that I think it might just be the right place.
Daredevil may be a huge hit for Netflix and Marvel's partnership, though some fans have complained about the series' tone, which is a bit darker than Marvel's usual offerings. Depending on who you talk to, some would agree with Whedon — that the show wasn't able to sustain itself over the course of its first season. The studios will have another chance with Daredevil Season 2, although it's unclear if and when Marvel ever plans on putting the character back on the big screen.
Check out 100 interesting TV facts you may not know!