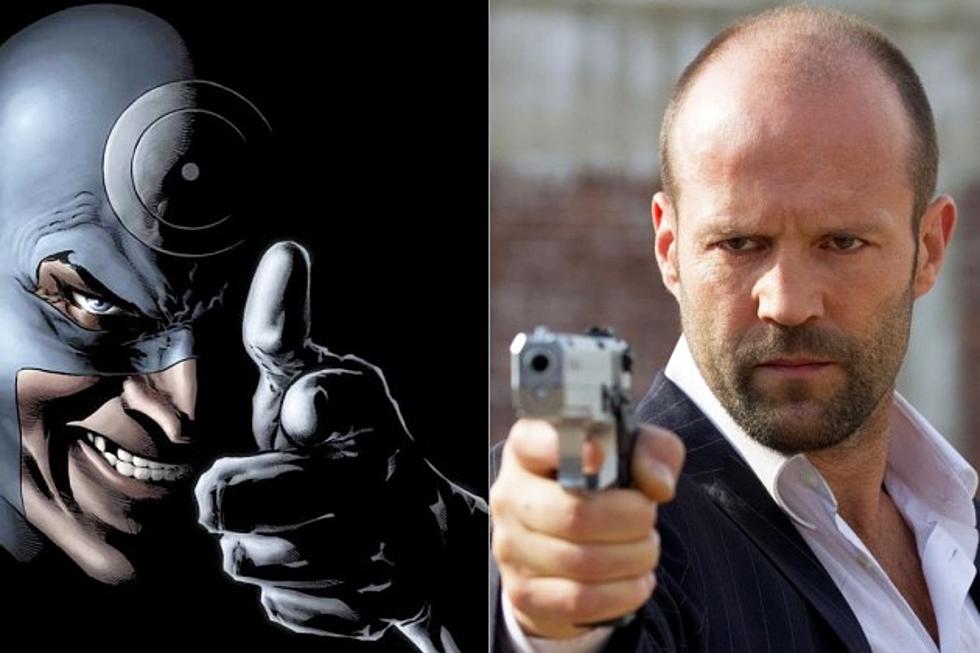 'Daredevil' Season 2 Loses Jason Statham as Bullseye
Marvel / Universal
Late last week, news that Daredevil Season 2 might target Spy star and action hero Jason Statham for the villainous Bullseye was met with near-overwhelming acclaim, and today those million voices crying out have been suddenly silenced. Statham has apparently dropped out of Daredevil negotiations, and even taken a swipe at Marvel to boot.
Where some initial reports attempted to refute news of Statham's talks, Bloody Disgusting backed up the original Latino Review break, citing that Statham was "deep in negotiations" for the role. Now however, Statham has apparently shut down negotiations entirely, some even attributing the actor's decline to the story leaking in the first place.
Few details are explicit, though it seems plausible that Statham's management may have upped their asking price after the initial internet reception, or that Marvel may have anticipated as much and pre-emptively broken talks. In either case, Statham offered some surprising comments on the state of Marvel movies in a recent Spy interview, saying:
A lot of the modern sort of action movies I see, Marvel comic sort of things, I just think any guy could do it. I mean, I could take my grandma, put her in a cape, put her on a green screen and they'll have stunt doubles come in and do all the action. Anybody could do it. I mean they're relying on stunt doubles, green screen and a $200 million budget. It's all CGI created. To me it's not authentic.
Daredevil Season 2 will begin production at the end of the month, sending Marvel back to the well for another Bullseye, but who beside Statham would make the best choice? What other famous Daredevil characters could pop up when Season 2 bows in 2016?
Check Out 100 TV Facts You May Not Know!