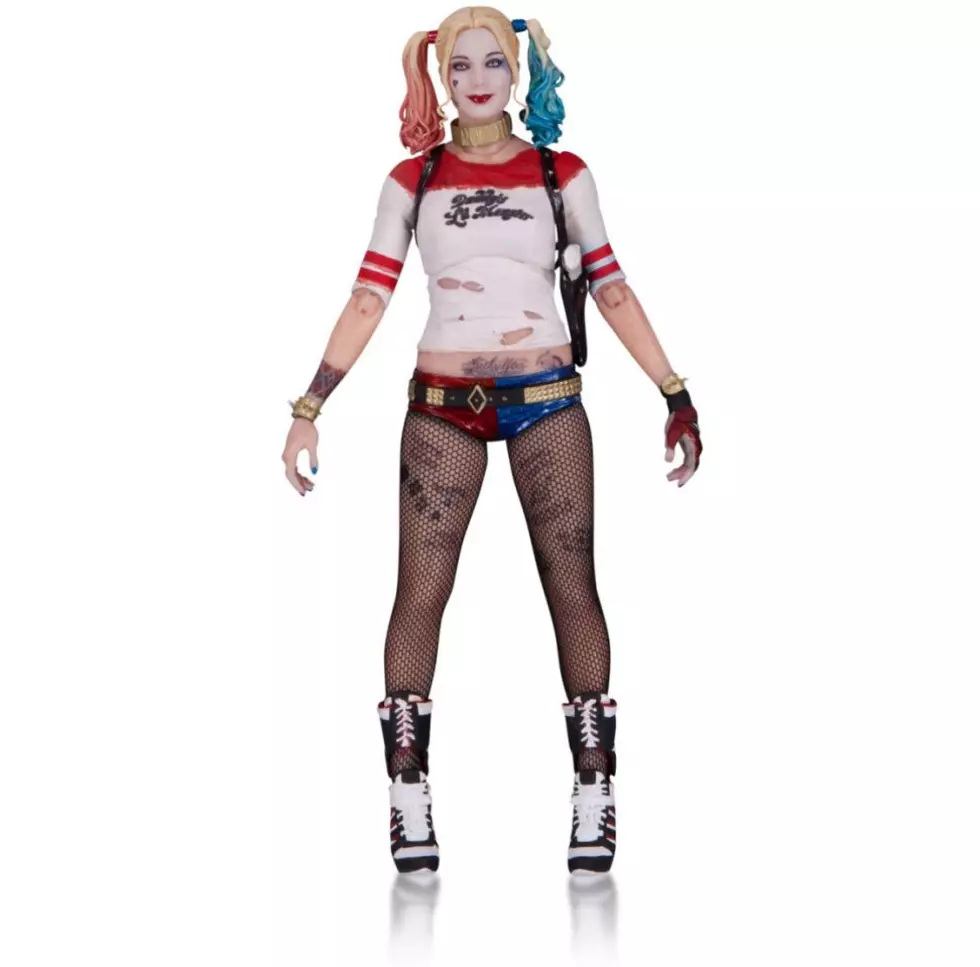 DC Collectibles New Movie Line Uses 3D Sculpting to Bring Silver Screen Characters to Life
DC Collectibles
To this point, DC Collectibles has been reticent to deliver action figures based on the movie properties Warner Bros. produces based on the DC Comics library. There have been statues and replicas galore, but few actual action figures from DC's in-house collectibles team have been of the cinematic oeuvre. With the DC Cinematic Universe kicking into high gear this year, it's time for the DC Films Premium line to make its debut.
The first figures for the line, unveiled on Yahoo, will include a mash-up of Man of Steel and Batman V Superman: Dawn of Justice characters, all set to arrive in September. Armored Batman and Superman will represent BVS, with Zod, Faora and Jor-El coming from MoS. Now, I know there probably weren't too many people banging at the gates, begging for more Russel Crowe Jor-El figures, but at least his Kryptonian armor makes him a bit more interesting than any potential Kevin Costner Pa Kent would ever be. That's not a big factor in Jor-El's favor, but the guy's gotta take pluses where he can.
All of the figures in the new DC Films series will be created using 3D facial captures of the actors, so your Zod will have the most menacing Michael Shannon face possible. That guy grimmaces like nobody's business. Even though Man of Steel is not my favorite movie of the Superman persuasion, the sculpting on the armor for the figures all looks terrifically detailed. They had better though considering these three figures will run $45 each. That's nearly double what the standard DC Collectibles figures cost, so these had better be extra-special when they release.
Armored Batman looks fine, as has every version of the Armored Batman toy we've seen so far. Without seeing it in person it's hard to tell just what separates this figure from the rest of the moderately priced competition. The BVS Superman is certainly a thing, and putting 36 points of articulation into that figure has led to a very strange body build. All the figures in DC Films will have 36 points of articulation, which to a degree makes sense, but then you see this Superman and begin to question that decision.
Wonder Woman will be coming in November, alongside what DC Collectibles claims is Lex Luthor. The Wonder Woman definitely has a strong sculpt in the body, but it's hard to tell just how good that facial sculpt is at the moment. Lex Luthor... I have no words. In a day filled with DC Collectibles reveals of figures that looked absolutely amazing, they also announce whatever this is. I tend to want to reserve final judgment on a figure for its final release, but there's so little about this figure that looks redeemable at the moment, it's hard to even want to wait and see how it all turns out.
In 2017, DC Films will add the Suicide Squad to its roster. Harley Quinn and El Diablo will be among the first figures released. El Diablo looks okay for a character that's basically just a dude in regular clothes. Harley has a bit more going on, and the attention to detail can be seen even in this preliminary prototype shot. The Margot Robbie likeness will need closer inspection, as the make-up makes it hard to discern the details in her face in figure form. It's a shame all of the DC Films figures are coming so much later than the movie releases themselves, but hopefully there's enough interest to keep this line going and growing into 2017.
DC Collectibles will have these and many more items at Toy Fair this weekend, which is where we'll be, sobbing in a corner because we can't possibly afford all of these things.