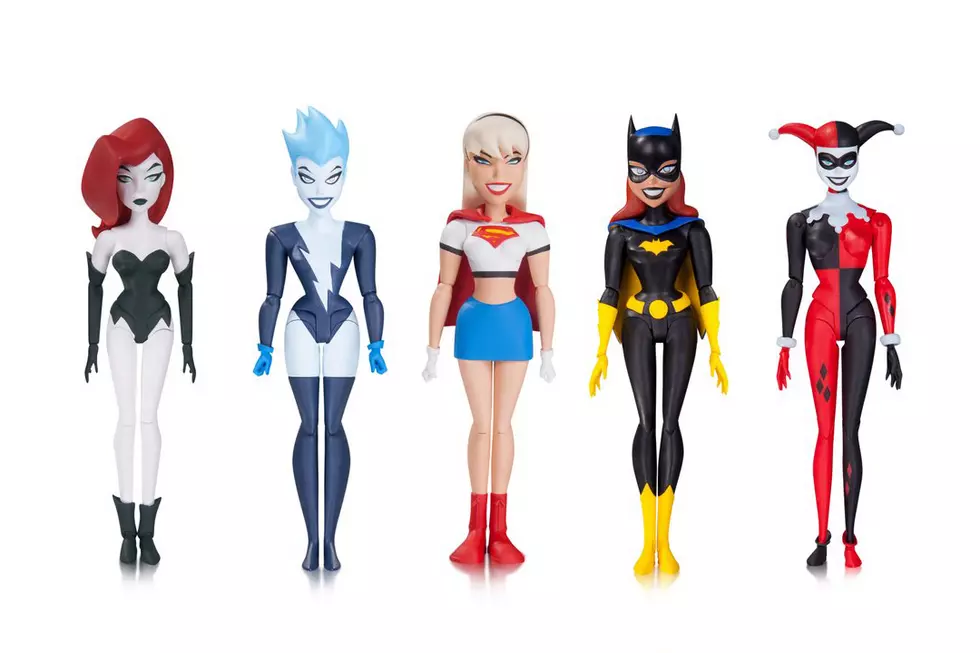 DC Collectibles is Spoiling Us With Even More Animated Figures For the Next Year
DC Collectibles
Though the past few months have been filled with Batman V Superman: Dawn of Justice and Suicide Squad collectible news, DC Collectibles hasn't forgotten about one the greatest toy lines it ever developed. Though it's not been without its issues here and there, the Batman: The Animated Series figure line from DC Collectibles has been a hit for both the company and fans. Though most of this year's releases are already on schedule, DC's seen fit to tease a bit of what's to come in late 2016 and early 2017 ahead of Toy Fair.
The reveal comes courtesy of USA Today, where DC Collectibles dished on some brilliant new additions to the expanding line, which will now also include Batman Beyond in the mix alongside B:TAS and The New Batman Adventures. Both Terry and Bruce, along with Ace, will make up the Batman Beyond box set ($50) in January 2017. While that's a long time to wait, it is perfectly timed with a certain writer's birthday, so I tip my hat to DC Collectibles for thinking of me so far in advance.
That's not the only box set on deck though, as there will also be a "Girls Night Out" set ($80) arriving this September. Included will be already released figures like Batgirl, Harley Quinn and Poison Ivy, but they'll be joined for the first time by Supergirl and Livewire. All of these are based on the TNBA versions, which some fans may not appreciate, but those character designs were among the best the DC's animated universe. Deal with it.
A "Tales of the Dark Knight" set ($70) comes in October, bringing with it the animated version of The Dark Knight Returns from that classic TNBA episode, "Legends of the Dark Knight." Batman, Carrie Kelly and the Mutant Leader will be in the set, which is great because you can never have too many Carrie Kelly figures. I'll be keeping my fingers crossed we eventually get a Dick Sprang-inspired set based on that episode, too.
I suppose the crème de la crème of these new announcements is the massive Batwing ($100) also slated to arrive in October. The animated Batmobile was an amazing piece of work, and it looks like the the Batwing will follow suit when it comes out. It too will light up in certain areas, but judging by the picture below will be a tough toy to find display space for in any home that doesn't have cathedral ceilings.
Talia al Ghul, Harvey Bullock, Scarface, Joker (TNBA version) and Clayface (over-sized and $40) will all be getting standard figures this September. Adding Talia is a no-brainer, and the inclusion of Harvey Bullock means that maybe a Renee Montoya isn't so far outside the realm of possibility. I mean, there were only three real cops on duty at all times in Gotham, and Gordon and Bullock already have figures out or on the way. It just makes sense. The Joker will also get a Christmas version from the B:TAS episode, "Christmas with the Joker." Since he comes with a tree and additional accessories, he'll be $45 instead of the more traditional $25 the single figures typically run.
We'll learn more about DC Collectibles' plans for the line this weekend at Toy Fair. If you read a story in the news about someone who got arrested for stealing all the Batman toys, you know where to find me. In jail.