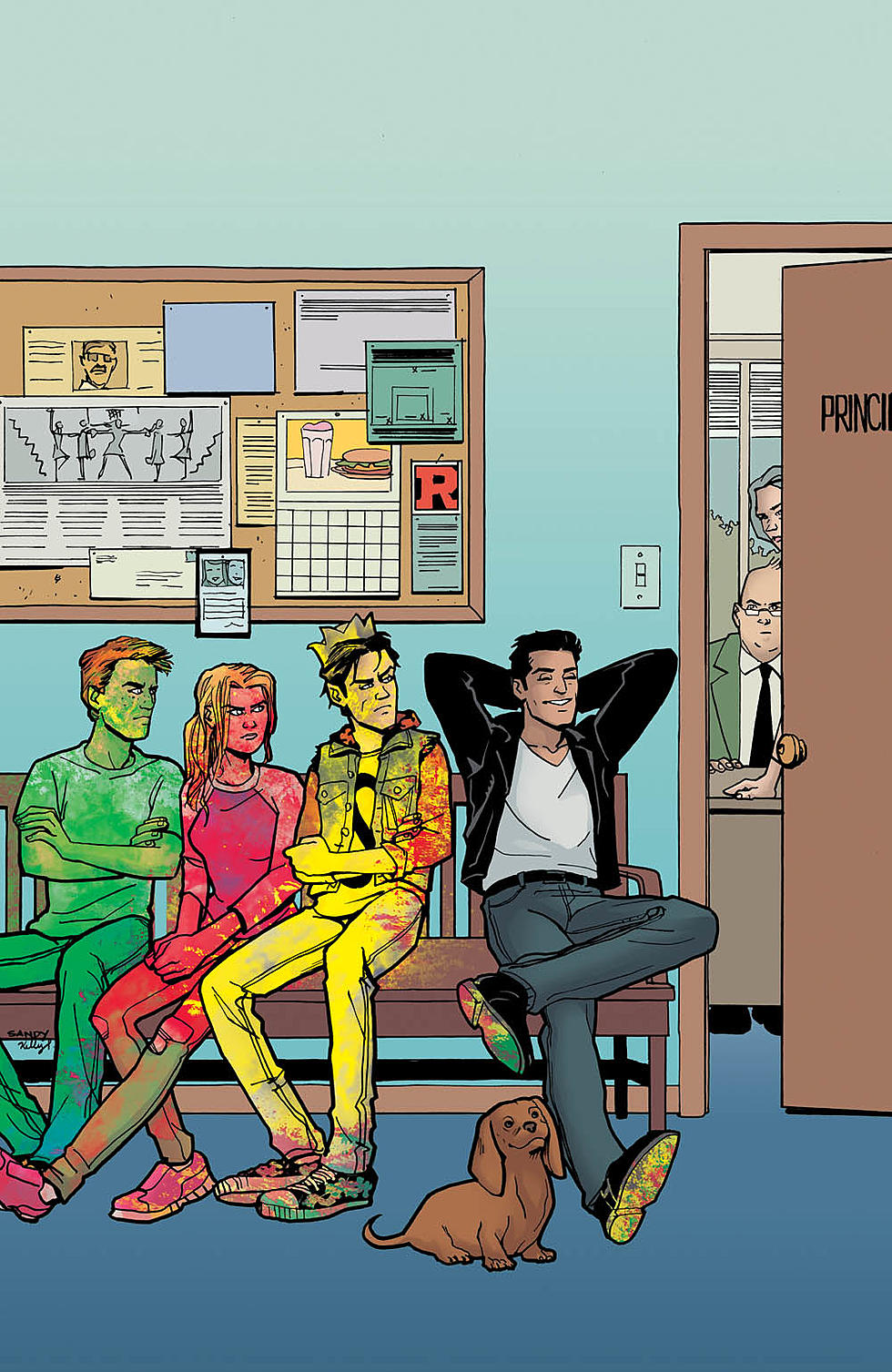 Riverdale's Most Rotten: DeFalco & Jarrell To Launch 'Reggie & Me' For Archie Comics
Sandy Jarrell
Reggie Mantle is the worst, but for some reason he has a following, so Archie Comics has added a new title to its beloved reboot line of comics; a new ongoing featuring Riverdale's resident creeper. Written by industry legend Tom DeFalco, with art by Sandy Jarrell, Reggie and Me launches this December and promises to give readers an inside look at the most "loved, revered, admired and adored" teen in Riverdale.
Those are their words, not mine.
Reggie & Me joins Archie, Jughead and Josie & The Pussycats as part of Archie's "New Riverdale" line-up of comics which so far have been a big hit with critics and fans alike. DeFalco seems like a left-field choice as, with the exception of Mark Waid, the titles in the line have been skewing towards newer talent such as Marguerite Bennett, Derek Charm and Veronica Fish, but the former Marvel editor-in-chief knows Riverdale inside and out, and his work on alternate dimension teen superhero comic Spider-Girl is still fondly remembered by fans.
In a press release provided by Archie, DeFalco said "Reggie Mantle has been called a self-aggrandizing egotist, a sinister super-villain, a merciless monster and worse, but his dog loves him. Sandy and I intend to show all the doubters and haters exactly why Reggie should be named the true master of this universe… or else!"
Check out the variant covers below:
Here's the full solicitation information:
REGGIE AND ME #1

There is no one more loved, revered, admired and adored in Riverdale than… Reggie Mantle? Well, at least Reggie doesn't think there's anyone as loved and admired as himself. And his best friend can back that idea up—his best friend, of course, being his dog, Vader. The unstoppable duo is known around town for pulling the funniest pranks, getting the hottest dates and throwing the best parties. And if anyone even dares to compete with them, there is going to be hell to pay. Come take a look at the life of your hero, the handsome, hilarious Reggie Mantle.

Script: Tom DeFalco
Art: Sandy Jarrell, Kelly Fitzpatrick, Jack Morelli
Cover: Sandy Jarrell, Kelly Fitzpatrick
Variant Covers: Ben Caldwell, Derek Charm, Ron Frenz with Elaina Unger, Robert Hack with Steve Downer, Ryan Jampole, Thomas Pitilli, Wilfredo Torres with Elaina Unger, Michael Walsh
Blank Sketch Cover Also Available
On Sale Date: 12/7
32-page, full color comic
$3.99 U.S.