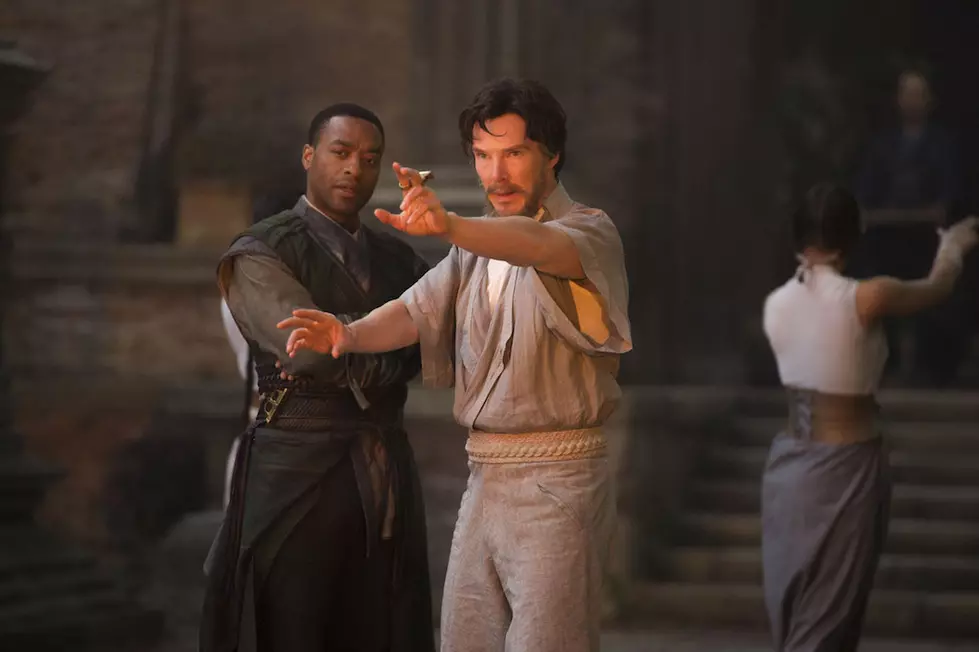 Benedict Cumberbatch Practices Martial Arts in New 'Doctor Strange' Photos and Posters
Marvel
We learned a bunch of new details about Doctor Strange today following a slew of set visit reports that hit the internet. And to top it off, we now have a collection of 10 brand new photos and three posters.
The new photos (via ComingSoon) show Benedict Cumberbatch's titular neurosurgeon-turned-sorcerer superhero practicing his martial arts – which we know will be a major element of the film's action scenes – and hanging out on set with the film's director, Scott Derrickson. There's also some new looks at Tilda Swinton's the Ancient One, Chiwetel Ejiofor's Karl Mordo, and three new posters featuring Cumberbatch's Strange, Rachel McAdams' Christine Palmer, and Benedict Wong's Wong.
During the set visit, Derrickson and Marvel Studios president Kevin Feige revealed why they chose to cast Swinton in a character that was originally Asian in the comics, as well as their reason for increasing Wong's role in the movie from the comics. Feige also revealed a prologue setting up the scientific elements of the film had been cut from the movie, but hinted that it could appear in the MCU's future. Doctor Strange opens November 4.