 Liquid Latex Empowers Excellent 'Empowered' Cosplay Photography
The outfits worn by our favorite comic book characters are routinely skintight and, particularly with female characters, often quite revealing -- sometimes in the extreme. Adam Warren's longrunning and very acclaimed (by us, especially) graphic novel series Empowered takes this dubious convention of comics and runs with it to create something delightful, a sexy superhero comedy about a heroine whose hypermembrane costume becomes a major obstacle in her life; clinging embarrassingly to every contour of her body and completely falling apart whenever it feels like it.
Typically skintight superhero costumes can offer a challenge to cosplayers, but the winking audacity of Empowered's threads inspired photographer Paul Hiller to get really real with one of the most exceptional cosplay shoots we've ever seen. Check out how he and his team realized Warren's outrageous Empowered design with the help of liquid latex.
NOTE: Some of these images may be considered not-safe-for-work.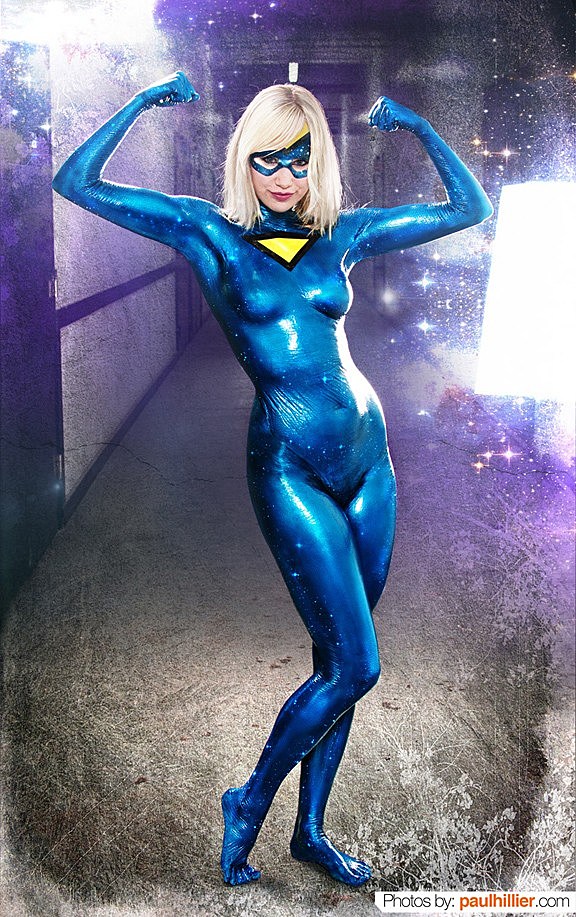 "[Warren] was a huge influence on me back when I was just a little Paul," he wrote. "He was one of if the the first to bring the manga style to the mainstream of comics and got me on the road to liking anime which lead to liking Japan which lead to moving there for five years of my life."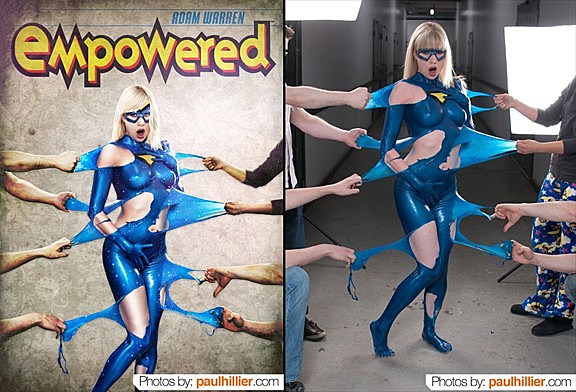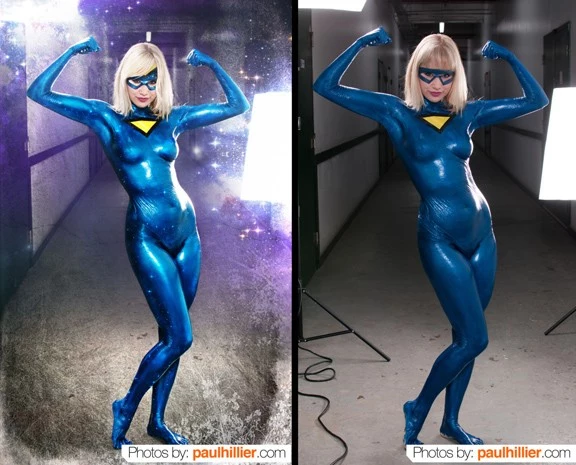 Hiller and his team worked for two hours applying multiple coats of liquid latex to model Christine. A few lights and a little Photoshop later, Warren's creation was brought to life. Hiller met with the cartoonist at this year's Toronto Comics Arts Festival to show him the photos, which Warren obviously dug.

Empowered volume 7 comes out later this month, and you'll be hearing more about it soon on ComicsAlliance. For more of our coverage of the series, click here.