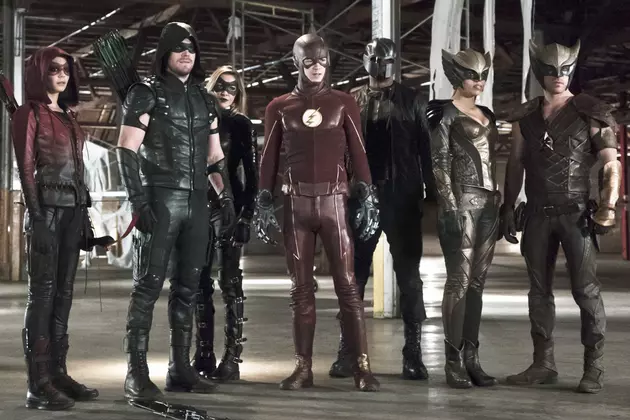 'Flash,' 'Arrow,' 'Legends,' Pretty Much Everything Renewed at The CW
The CW
Yeah, pretty much no-brainers here (except for iZombie). If you like The CW, and its myriad of successful shows like superhero dramas like Flash, Arrow, Legends of Tomorrow, and others like Crazy Ex-Girlfriend and The 100, you're in luck! Just about everything has been renewed for additional seasons over the 2016-2017 season.
Per Entertainment Weekly, The CW handed out renewals to 11 total series, including The Flash, Arrow, DC's Legends of Tomorrow, The Vampire Diaries, The Originals, Crazy Ex-Girlfriend, Jane the Virgin, iZombie, Reign, Supernatural and The 100. In the case of Supernatural at least, the series has become the longest-running CW or WB show to date.
The CW has become home to some of the most critically-acclaimed shows on broadcast television, with a wide array of fantastic scripted series across the week, ranging from musical comedy, to superhero action, to gritty sci-fi dramas. As we continue to further our strategy of more year-round original programming, picking up these 11 series for the 2016–2017 season puts us in a great position of having proven, high-quality shows to launch in the fall as well as midseason and summer of 2017.
None of the above were particularly in danger, given the threshold for cancellation these days and The CW's increasingly ascendant status, but which renewal makes for the best news?
Check Out 100 TV Facts You May Not Know!