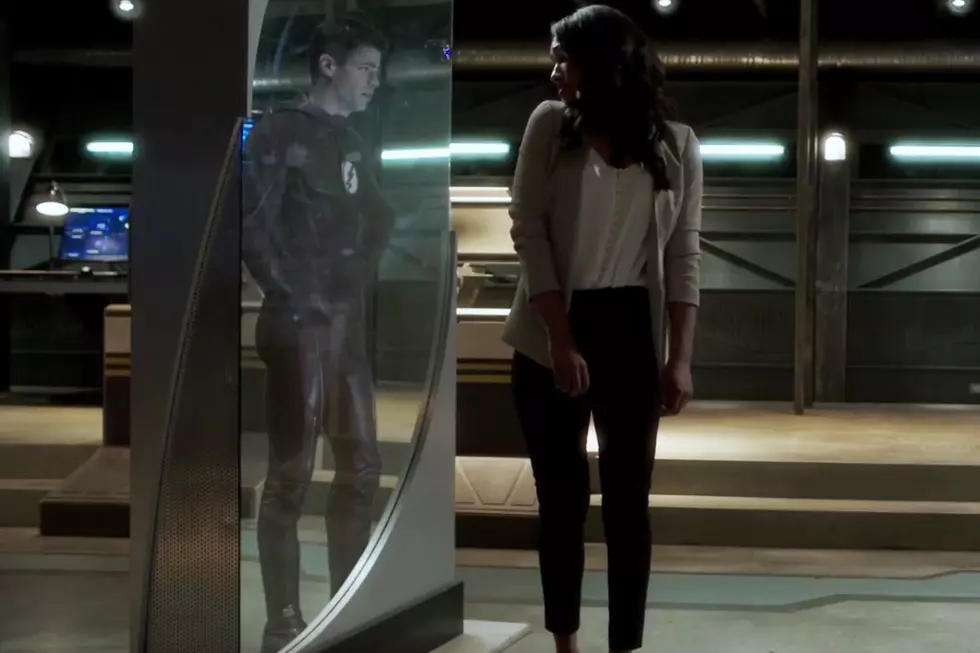 'Flash' Meets Mirror Master in First 'New Rogues' Trailer
The CW
The Flash brought another speedster into the mix with "Magenta," and it looks like he's going to need it for next week's outing. Meet the "New Rogues," as the latest Flash Season 3 trailer finally introduces the series take on Mirror Master, along with a surprise suit-up!
The CW released the first official look at Flash Season 3's fourth outing (the video is accurate, but its description is mislabeled), which features not only Grey Damon's Mirror Master and Awkward star Ashley Rickards' The Top, but also the return of Wentworth Miller's Captain Cold, thanks to … timey-wimey Flashpoint stuff, we presume. The footage also offers our first look at Violett Beane actually suited up as Jesse Quick, while the full "New Rogues" description lies below:
WENTWORTH MILLER RETURNS AS CAPTAIN COLD; MIRROR MASTER AND THE TOP BATTLE WITH THE FLASH

Barry (Grant Gustin) continues to train Jesse (guest star Violett Beane) and when a new meta human, Mirror Master (guest star Grey Damon), appears on the scene he lets her tag along. Mirror Master has teamed up with his old partner, Top (guest star Ashley Rickards), and is looking for Snart (Wentworth Miller) to even a score. Jesse is quick to join the chase but defies one of Barry's orders which results in disastrous consequences.
We'd guess that the extended trailer might feature footage of Captain Cold himself, but in the meantime, stay tuned for the latest on The Flash Season 3.
Check Out 100 TV Facts You May Not Know!