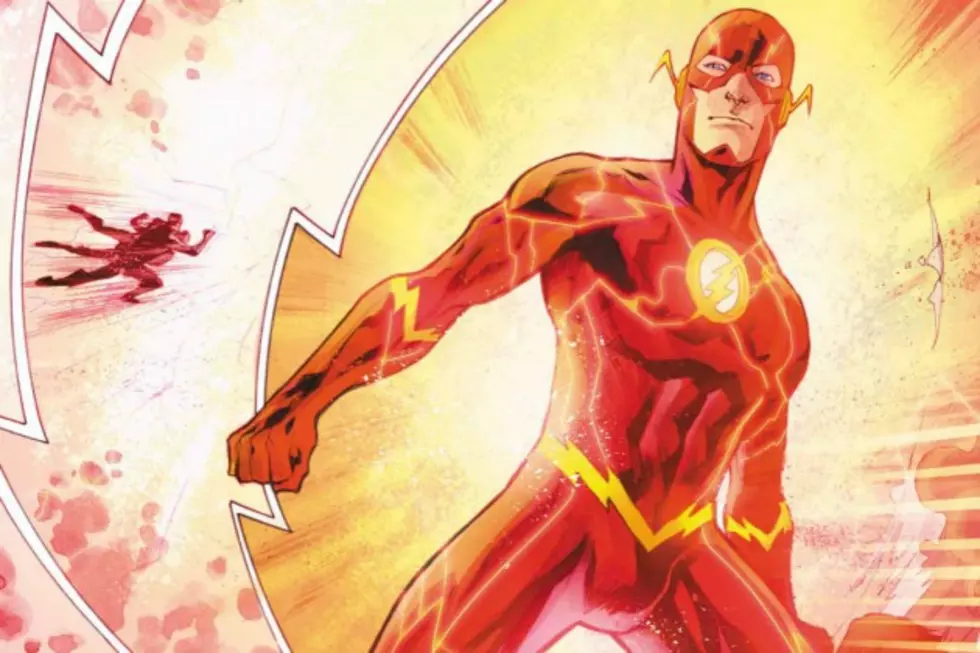 'The Flash' Solo Movie Hires Phil Lord and Chris Miller to Develop a Speedy Story
DC
Last weekend it was rumored that Warner Bros. had their eye on The Lego Movie writing/directing duo Phil Lord and Chris Miller to help with The Flash solo film. It wasn't clear if the studio wanted Lord and Miller to write or direct the project (or both), but it looks like at the very least, the pair are officially developing the story for The Flash — and that's the extent of their involvement…for now.
According to Deadline, Lord and Miller are working to deliver a story treatment to WB for The Flash, which will star Ezra Miller in the role of the super-speedy superhero whose quickness enables him to time travel by breaking the speed of light. Miller is rumored to be making a cameo as the character next year in Batman v Superman: Dawn of Justice.
For now, Lord and Miller are only writing the treatment for The Flash and not the actual screenplay, but that could (and hopefully will) very well change in the coming months. The pair have yet to select their next project, though they are developing and producing 23 Jump Street, and are involved in producing the LEGO Movie sequel and various spinoffs.
This is incredibly good news for not only The Flash, but the DC cinematic universe. Zack Snyder's Man of Steel was decidedly very serious (unless you count Michael Shannon's wacky performance as Zod), and everything we've seen and heard so far about Batman v Superman indicates that the DCU is comfortable hanging out on the more grim and humorless side of things. Hiring Lord and Miller shows that WB is aware that their superhero films could use a bit more levity and fun, and those are the perfect guys to help them with that.
The Flash will arrive on March 23, 2018 — given the hero's super-speed, that just doesn't feel fast enough.