Galaxxxy Releases Fashion Collections With 'My Little Pony' And 'Dirty Pair'
Based in Shibuya (one of the hubs of Japanese street fashion and subcultures), galaxxxy has cultivated a fan base with their whimsy apparel featuring bold and retro graphic designs. Having done previous collaborations with various brands and franchises (such as Sega, Neon Genesis Evangelion, & Creamy Mami), it's no surprise that galaxxxy would eventually combine forces with the retro space designs of Dirty Pair or the enduringly popular My Little Pony.
galaxxxy's
Dirty Pair
collection features t-shirts, skirts, and leggings featuring all-over retro 80's prints of Kei and Yuri, while their
My Little Pony
collection features crop tops and tights featuring Princess Celestia, Zecora, & Sweetie Belle. Both collections are currently available on
Rakuten
.
Galaxxxy x Dirty Pair Collection highlights
Dirty Pair T-Shirt, ¥8190


Dirty Pair Skirt, ¥7140

Dirty Pair T-Shirt, ¥8190


Dirty Pair T-Shirt, ¥8190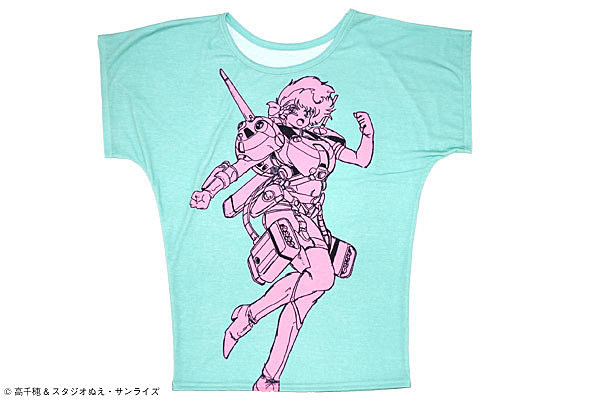 Dirty Pair Leggings, ¥7350

Dirty Pair Leggings, ¥7350

Dirty Pair Tank Top, ¥7140

Galaxxxy x My Little Pony Collection
Princess Celestia Cropped Shirt, ¥6510


Sweetie Belle Cropped Shirt, ¥6510


Zecora Cropped Shirt, ¥6510


Zecora Stockings, ¥3990


Princess Celestia Stockings, ¥3990


Princess Celestia Stockings, ¥3990