Green Lantern Light-Up Retail Display Goes Down in Flames
DC Comics' Green Lantern franchise is so hot that pieces of it are literally on fire. Retailers received from DC's Senior VP - Sales Bob Wayne urgent instructions to unplug the "Green Lantern Animated Light Up Display" after one store's unit went up in flames. Based on artwork by Jim Lee and Scott Williams, the Green Lantern display cost retailers $150.ICv2 reports that numerous retailers have detected "burning plastic" odors emanating from the GL light-up display. At least one of the items, at Rick's Comic City in Nashville, Tennessee, actually set on fire. Luckily nobody was hurt and the flames were extinguished by smothering them with a towel.
The light-up display is based on artwork by Jim Lee and Scott Williams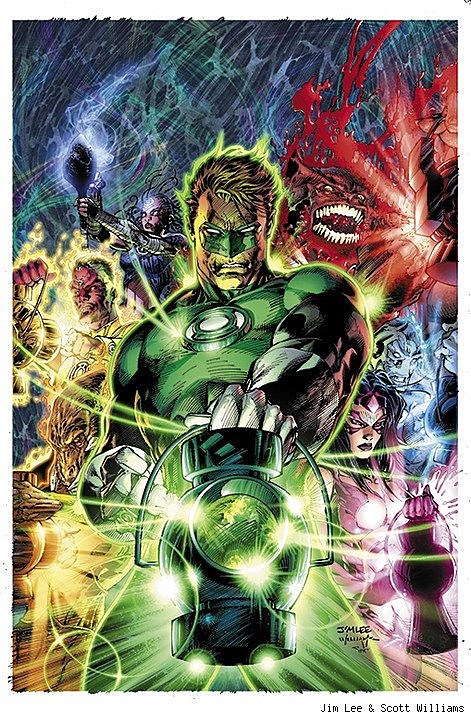 DC's Bob Wayne posted a message to retailers on the Comic Book Industry Alliance forum (not to be confused with ComicsAlliance) instructing that the GL display should be deactivated and that DC will announce plans to rectify the situation.
Green Lantern Animated Light Up Display works something like this: