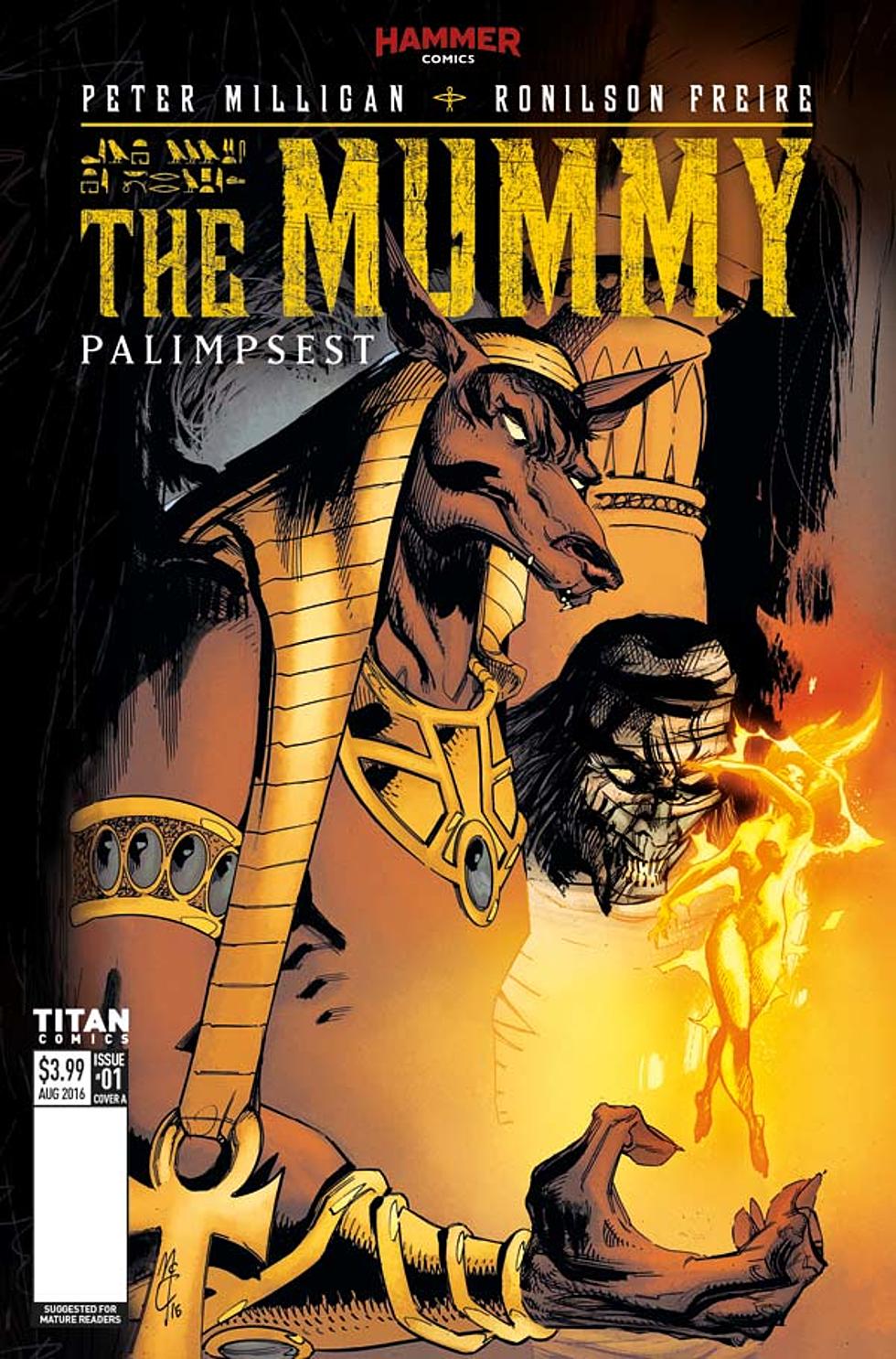 The Gods Can't Be Trusted In Hammer's 'The Mummy' #1 [Preview]
Cover A: John McCrea
The Mummy #1, by Peter Milligan and Ronilson Freire, begins on a mythical scale and descends to the brutality of the human world, striking a balance between the two even in the few short pages of this preview, and leaving questions about which plane is driving the story.
The Mummy is part of Titan's new line of comics based on the Hammer horror films, but so far the character of Kharis, the Hammer mummy played by Christopher Lee, is only a name mentioned in passing in this comic. He might be the speechless mummy who appears in the ritual scenes; there's no telling for sure. But the tone of the issue is very reminiscent of the Hammer films. Ancient secret orders buried within British society, doing the work of old gods and waking up old monsters.
The central character of this Mummy --- and perhaps the title character --- is a young woman who's been chosen by one such order as a human sacrifice, but will hopefully manage to save herself. However much it has to do with the original movie, it looks to be an interesting new take on the story.
Here's the official word from Titan Comics:
Writer: Peter Milligan
Artist: Ronilson Freire
FC - 32pp - $3.99 - On sale: November 9
For 2000 years the Sect of Anubis have prolonged their life spans through human sacrifice and the enslavement of an Egyptian High Priestess cursed to walk the afterlife for all eternity.
On one night every 30 years the Sect must offer up a human vessel to house the spirit of the priestess Nebetah so that they can kill her and drink her blood, thus granting them immortality.
But this year they have chosen the wrong vessel and she's not going willingly…