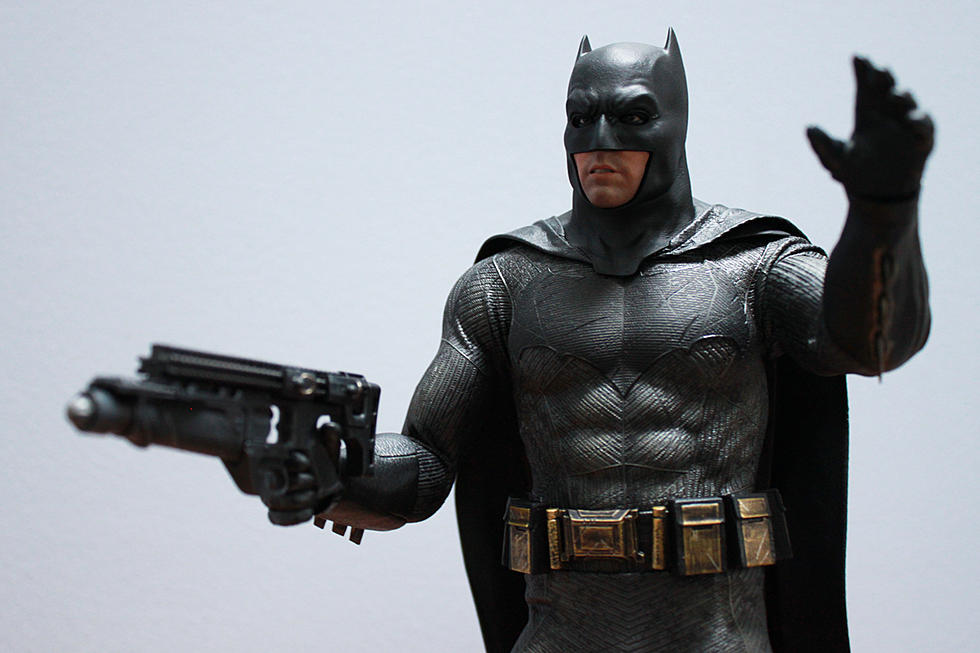 Enter to Win a Hot Toys 'Batman V Superman' Batman Sixth-Scale Figure
Photographer: Luke Brown, Townsquare Media
Look, it's time to face the reality that you'll never be Batman IRL. Aside from the fact that you're not a billionaire industrialist whose parents were murdered in an alley, it's super dangerous to be a vigilante. That doesn't mean you can't have some cool things that show off how much you appreciate the Dark Knight. Why don't you let us help you out with that.
We're going to give away a Hot Toys Batman v Superman: Dawn of Justice Batman action figure. We want you to win it. You've earned the chance to do so, and you deserve it. Sure we're talking to thousands of you, but every one of you should get the opportunity to get some swag this sweet for the low, low price of free.
We actually just reviewed this figure, and can thus verify its sweetness. There's a ton of detail, a bunch of accessories, and it looks like Ben Affleck just got shrunken down and stepped right out of the movie. Hot Toys is just that good at making screen-accurate collectibles.
It won't get you closer to doling out justice from the rooftops, but it can bring you one step nearer to having a nice trophy room like Bruce has in the Bat-cave. Even if this isn't the first Batman collectible you've obtained, it certainly would be a great centerpiece to any collection. You don't just want this figure, you need it. Treat yourself.
All you've got to do to enter is check out the widget below. The contest is open to all US residents and will end on November 2 at 12PM EST. For more details, check out the official rules here.