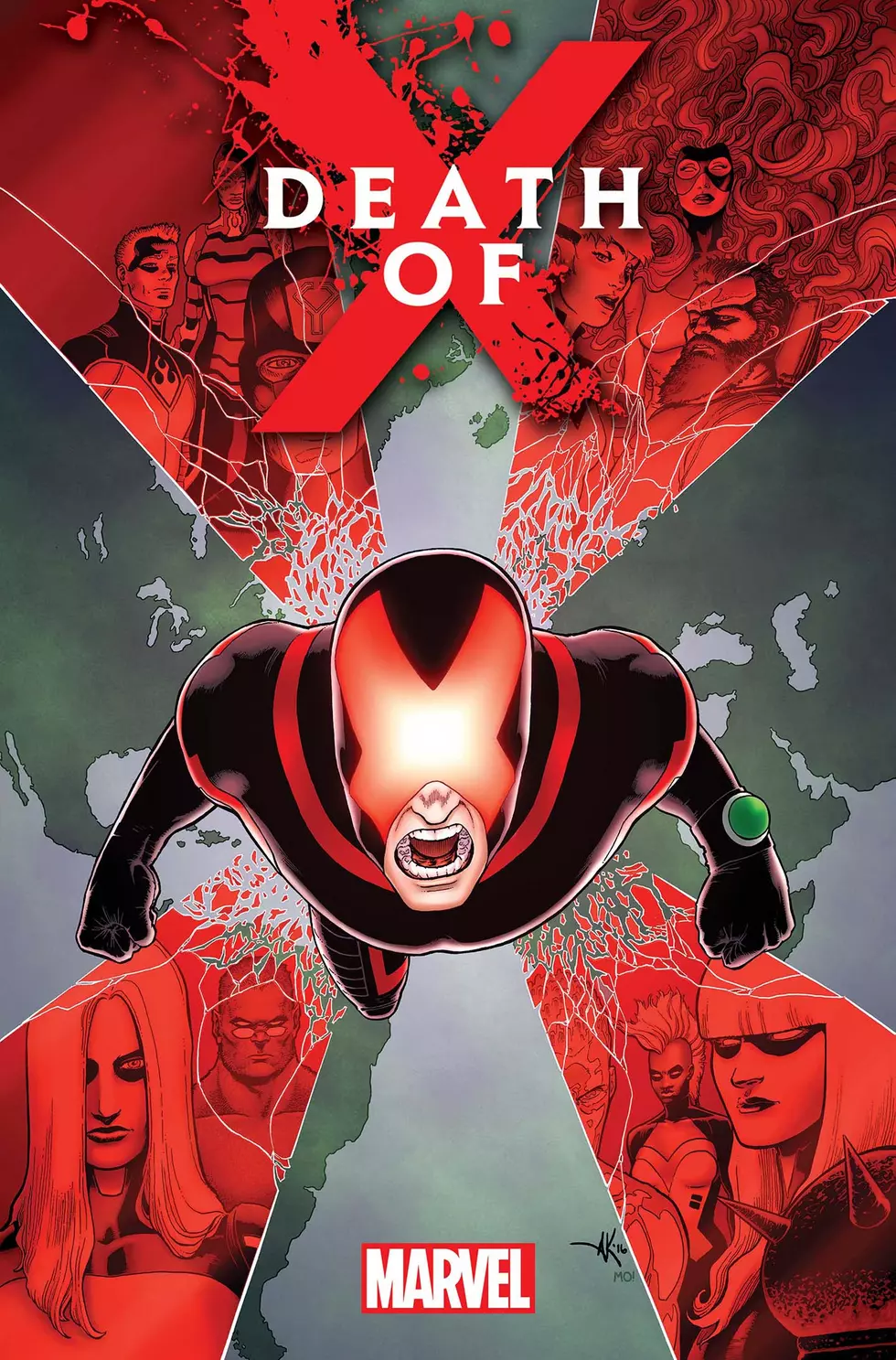 ICYMI: A Fan-Favorite Mutant Was The First Terrigen Casualty In Lemire, Soule & Kuder's 'Death Of X' #1
Aaron Kuder
Since the Marvel Universe jumped eight months ahead following the conclusion of Secret Wars, the biggest mystery left unanswered has centered on the relationship between the X-Men and the Inhumans; specifically regarding the toxic Terrigen Cloud killing mutants around the world.
The issue takes place one year ago, and contrasts the two teams of outcasts in very different situations. The Inhumans have a big, successful superhero fight with HYDRA and welcome a new person into their ranks, while The X-Men visit a Muir Island that looks more like Silent Hill as the Terrigen Mist has rolled through and killed all the mutants there, including one fan-favorite private detective.
It's a rather agonizing death, as we can see, because dozens of his dupes seem to have died already, and whenever a dupe dies, Jamie feels it as if he did. That means the prime Madrox has felt the pain of dying slowly from M-Pox countless times before he finally got a warning to Cyclops moments before his own death.
As a longtime X-Factor fan, I have a lot of questions. Madrox hasn't been seen since retiring to the country with his wife Layla Miller and selling the rights to the X-Factor franchise. Apparently Madrox was running the Muir Island facility mostly by himself, but his message earlier in the comic mentions a "We." Is that in reference to Layla, and is she okay?
Also, where is the M tattoo on his face? (That's probably just an art error.)
Towards the end of the issue, Cyclops himself passes out from exposure to the Terrigen Cloud, which leads the mutant leader to declare war on the Inhumans due to their role in potentially endangering every mutant on Earth.
Cyclops' illness will likely have a huge impact on the story going forward, as the main hook of the series is an explanation of his absence from the X-Men. As of right now, things don't look peachy for ol' Scott Summers.