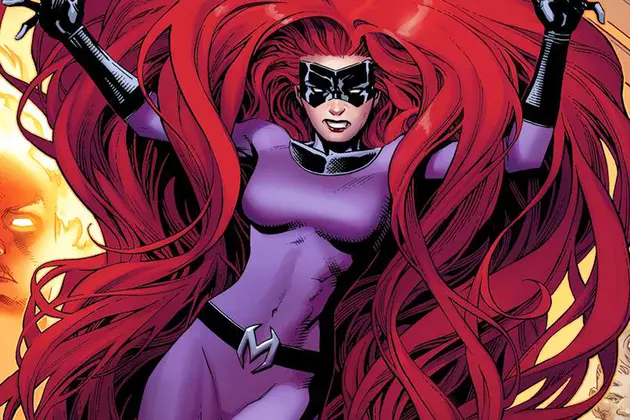 More ABC 'Inhumans' Make Their Debuts in New Set Photos
Marvel
Marvel and ABC's The Inhumans has gone before cameras for the better part of a week now, and until the IMAX production comes forth with any official teases, most looks at the super-powered race have come off-set. Sneak a peek at Medusa, Crystal (and maybe Maximus?) in the latest photos!
Reel News Hawaii got a hold of even more looks at filming, featuring a few further shots of Hell on Wheels star Anson Mount in his black leather getup as King Black Bolt. Serinda Swan's red-haired Medusa is also clearly visible in some of the crowd shots below (led by Sonya Balmores' Auran), while Iwan Rheon's Maximus is said to be somewhere in the crowd:
In addition to Anson Mount as King Black Bolt, Marvel's ABC Inhumans features Game of Thrones star Iwan Rheon as his brother Maximus, Serinda Swan as his Queen Medusa, and Ken Leung as advisor Karnak. Further cast includes Isabelle Cornish as Medusa's sister Crystal, Eme Ikwuakor as Gorgon, Mike Moh as Triton, Sonya Balmores as Auran, and Ellen Woglom as an undisclosed human character.
Thus far of Marvel's The Inhumans, we know that Iron Fist alum Scott Buck will showrun the series for Marvel and ABC, which have already set a September IMAX premiere for its first two episodes. Roel Reine has signed on to direct the first two episodes as casting concludes (not for Vin Diesel, who still isn't keen on the TV bit), while has Marvel not clarified what, if any relationship The Inhumans will have to other MCU TV series.
We've still a few months before The Inhumans hits IMAX, but will Marvel and ABC come out with more official photos soon?