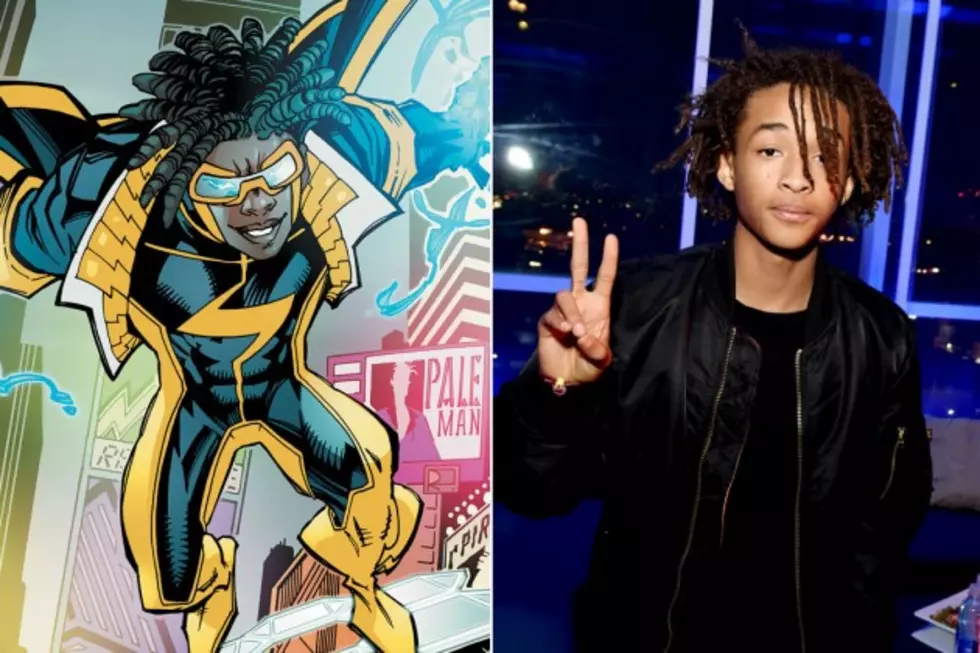 Jaden Smith Reportedly Confirmed for 'Static Shock' Series
DC / Kevin Winter, Getty Images
A while back, it was rumored that Jaden Smith — son of Will and noted Batman enthusiast — was in talks to play the role of superhero Static Shock, which Warner Bros. has been developing as a live-action digital series. Nothing has come of those rumors since then, but it looks like Smith's deal with WB may have just been outed.
In an interview with Flicks and the City (via ComicBook.com), Walking Dead star Tyler James Williams commented on the lack of black superheroes in pop culture. A couple of people in the background can be heard saying "Spider-Man" and "Static Shock," to which Williams gave an interesting reply — Williams smiled coyly, saying, "I don't know…what you're talking about," and followed up with this:
But yeah no, it's great to see Static Shock is happening with Jaden.
WB hasn't made an official announcement yet, and it is possible that Williams is going off of the same rumors we'd heard previously, but it's also very likely that Jaden Smith is signed on to play the superhero in WB's new Static Shock series. You can watch the video of Williams' interview below.
That series is being developed by Django Unchained producer Reginald Hudlin and centers on Virgil Hawkins, aka Static Shock, a hero with the power of electricity. Static Shock was created in response to the lack of black superheroes in comic books, but his run in DC comics didn't last very long. Hopefully the digital series will find more success.