 Legendary Comic Book Artist Joe Kubert Passes Away At 85
Generations of comic book readers and professionals were saddened to learn of the passing of artist Joe Kubert, who died on Sunday at the age of 85. It is all but impossible to describe the artist in terms of what he's "best known" for, as Kubert created superlative work with a vast variety of characters and in genres of all kinds, and for the better part of a century. Although his comic book pages would cement his legendary status on their own obvious merits, Kubert enriched the industry beyond measure with the founding of The Kubert School, which trained some of the great masters of sequential art including Dan Parent, Karl Kesel, Adam Warren, Alex Maleev, Steve Lieber, and of course Kubert's sons Andy and Adam.


Kubert began drawing comic books professionally when he was only a teenager, and his work on DC Comics' Hawkman in the 1940s has stood the test of time and continues to be a definitive reference point for the singularly rugged, manly and sometimes ferocious superhero. In the 1950s, the artist would develop a totally distinct oeuvre in the area of war comics. It was during this time that Kubert and writer/editor Robert Kanigher created the now iconic Sgt. Rock character, a fearless and practically indestructible American soldier whose adventures were in continuous publication for nearly 30 years. The character's popularity endured, and Kubert would return to Rock several times throughout his life, including the recent Sgt. Rock: Between Hell and a Hard Place, Sgt. Rock: The Prophecy and as a serial in DC's popular Wednesday Comics.

Another of Kubert's popular creations was the prehistoric human adventurer Tor. This made the artist a natural to take on comics based on Edgar Rice Burroughs' Tarzan, which Kubert did to much acclaim in the 1970s. As ever, Kubert's work on the subject is considered definitive, to the degree that IDW Publishing will release a luxurious Artist's Edition of Kubert's Tarzan that reprints six complete adventures, reproduced from the original pages at their original size.

Kubert made yet another successful shift in his body of work in the 1990s with Fax From Sarajevo, a non-fiction graphic novel that dramatized the events of the Serbian attacks upon Sarajevo in Bosnia and Herzegovina, as documented in the form of faxes to Kubert from his friend Ervin Rustemagić, a comic book agent whose life was imperiled by the siege. Fax From Sarajevo was for many readers the introduction of journalistic comics and original graphic novels, and Kubert would go on to create more personal OGNs with Yossel: April 19, 1943 and Dong Xoai, Vietnam 1965, the latter based on true events.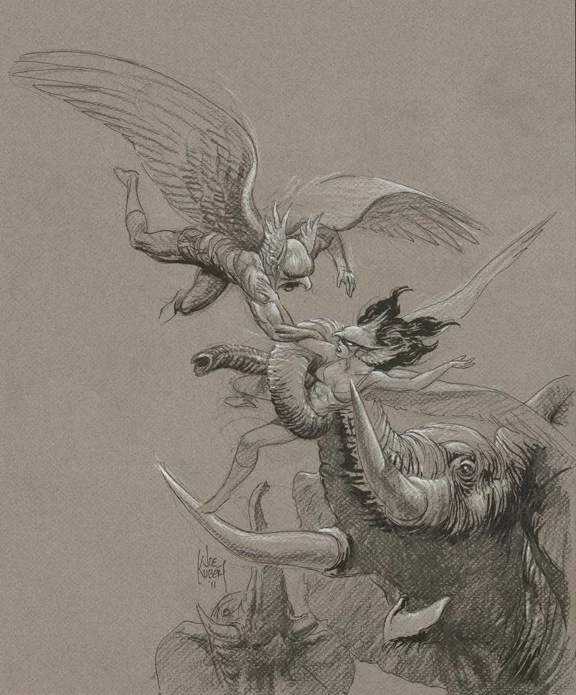 At the time of his passing, Kubert was still hard at work, collaborating with his son Andy on Before Watchmen: Nite Owl, and preparing to launch Joe Kubert Presents, an anthology title featuring new work by the artist and others, curated by Kubert himself and set to launch in October. "I've been given the privilege to design the kind of comic book that I would enjoy reading and one in which I'd like to participate," Kubert told DC's The Source blog in July. "I had a blast doing it. I hope it blows you away. "
Numerous comics professionals have expressed their admiration for Kubert on the occasion of his death, and many of those remembrances have been compiled diligently by Robot 6. Certainly, more tributes are forthcoming from all sectors of the comic book community, as befitting this man of great passion and singular talent. On behalf of all the ComicsAlliance staff and contributors, our thoughts are with the Kubert family and their friends during this sad time.