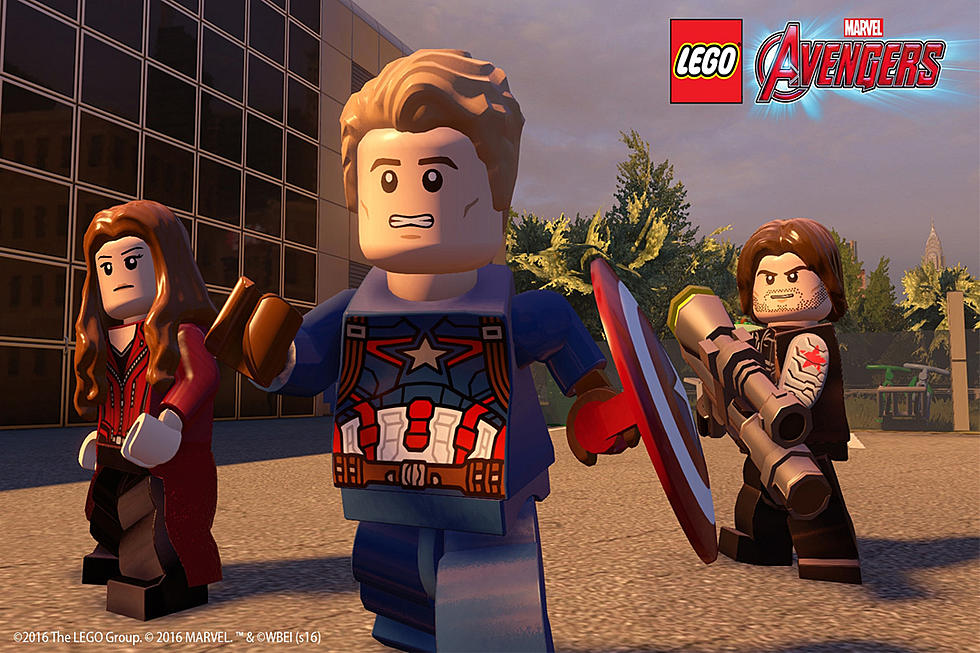 Lego Marvel's Avengers Getting Free Civil War and Ant-Man DLC Exclusively on PlayStation
TT Games
Later this month, Lego Marvel's Avengers will let you play though brick-ified versions of almost all of the existing Marvel movies to this point (minus Thor, Iron Man and Iron Man 2). With six movies to cover, you'd think Lego Marvel's Avengers would be satisfied with content at the start, but that's just not the case. On day one, TT Games is already prepping two new downloadable content packs to add even more MCU action into the fold. Provided you're playing on a PlayStation console.
There's a fair mix of Phase 1 and Phase 2 Marvel films included in the connecting story missions in Lego Avengers, but one curious exclusion was Ant-Man. As the final film of the second wave of Marvel movies, it made sense in a way that it wasn't part of the core game. Ant-Man wasn't actually a member of the Avengers like the rest of the solo movie stars, but as it turns out, Ant-Man will be included with Lego Marvel's Avengers after all, just as an add-on. And yes, that includes Ant-thony.
The Ant-Man add-on will be coming in the spring, and will bring a new level based on the film into the main game. Given that it will also feature 11 different new characters, including Ant-Man (Scott Lang), Ant-Man (Hank Pym), Ant-Thony (Flying Ant), Cassie Lang, Darren Cross, Scott Lang, Hank Pym, Hope Van Dyne, Luis, The Wasp (Janet Van Dyne), and Yellowjacket, it would seem the level will cover a whole lot of events from the feature film. Characters will have their powers, but the important thing to take away here is that Ant-thony will be usable elsewhere in the game, meaning you could potentially zip around Asgard on the wings of an ant. It's the only way to fly.
While Captain America: Civil War won't be getting a story pack, considering the film isn't due out until May, there will be a free character pack available on day one. Nine new versions of existing characters will be thrown into the mix, all of which will be based on their looks in the upcoming third Captain America film. Captain America, Iron Man (Mark 46 armor), Black Panther, Winter Soldier, Falcon, War Machine, Scarlet Witch, Crossbones and Agent 13 will be usable in the main story as well as all the open-world action.
Both of these add-ons will be available for free on PlayStation platforms, though no plans have been announced as to when other systems might get this exclusive content. Lego Marvel's Avengers will be available on a variety of platforms on Jan. 26.
Get Some Marvel Knowledge Before Captain America: Civil War Hits Theaters