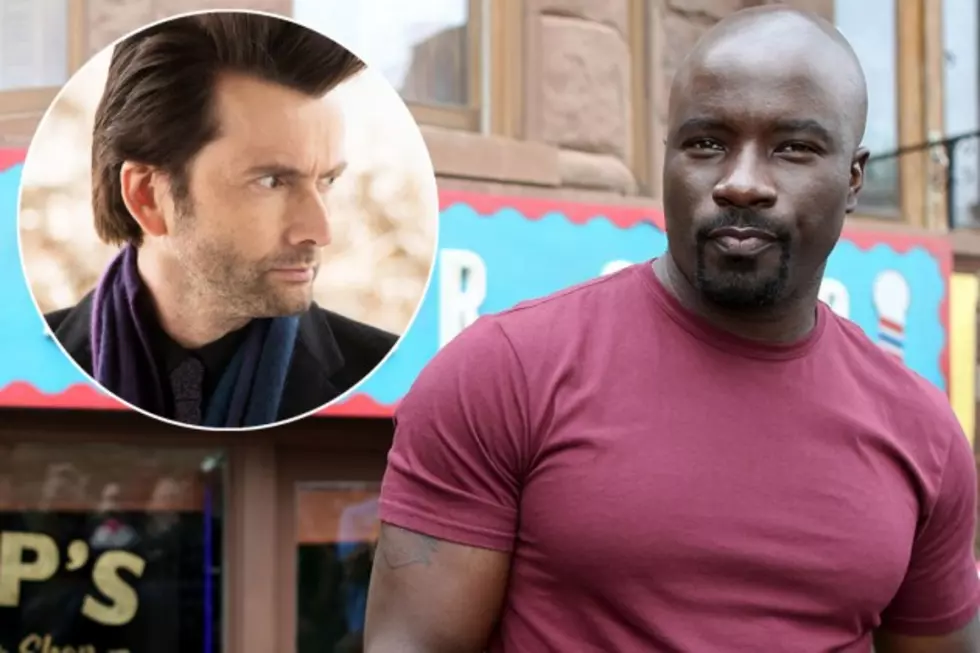 David Tennant's 'Jessica Jones' Villain Spotted Filming 'Luke Cage' Scenes
Marvel / Netflix / Getty Images
Marvel's Jessica Jones already upped the inter-connectivity of Netflix's four Defenders by the inclusion of Daredevil characters and Luke Cage himself, and it seems Mike Colter's Hero-for-Hire will return the favor. Jessica Jones baddie David Tennant has been spotted filming Luke Cage scenes as Zebediah Kilgrave, but what does it mean for the so-called "Purple Man"?
Via Latino Review, the continued outpouring of Luke Cage set photos confirmed that Tennant would put in an appearance as his Jessica Jones character, but still unclear is the timeline of what we're seeing. For one, we know Mike Colter's Luke Cage already appears to have super-strength in his Jessica Jones role, while it remains unclear if Luke Cage itself will take us through any of the character's origin, or take place relative to Jessica Jones.
It might seem odd if Tennant's Luke Cage appearance spoils that the character survives Jessica Jones unscathed (or even un-apprehended), but again, we can't be certain of exactly what we're seeing from set photos alone.