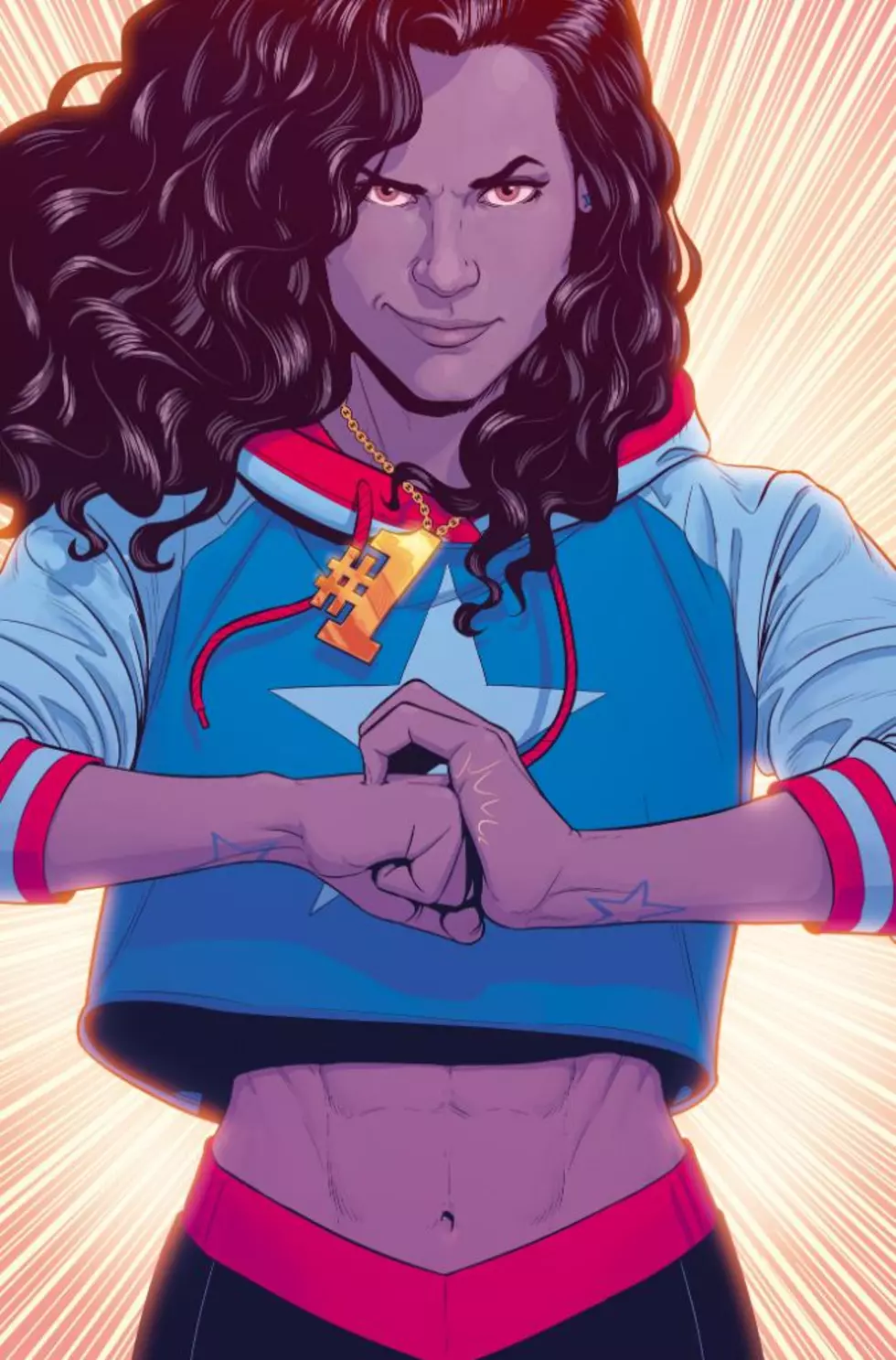 Marvel Comics Finally Announces A Ms. America Ongoing Comic [NYCC 2016]
Jamie McKelvie
When Marvel Comics announced its new slate of books under the Marvel Now banner, one of the biggest holes in its line-up seemed to be the lack of a book featuring the fan-favorite character Ms. America Chavez. Today at New York Comic Con, the publisher finally acquiesced and unveiled plans for an ongoing title set to debut next year titled simply America.
Ms. America made her debut in the pages of Joe Casey and Nick Dragotta's Vengeance miniseries but really caught on with fans as the star of Kieron Gillen and Jamie McKelvie's Young Avengers where she played the role of the enigmatic muscle and the creative team dug into her backstory to reveal her origin as the princess of a matriarchal society who chose to strand herself on Earth as opposed to live in a utopia.
Most recently, America has been a member of Al Ewing and Kenneth Rocafort's Ultimates and while the rest of the team see her as somewhat of a rookie, she has the most experience with the kind of multiversal threats they find themselves up against and joined the team to make sure they stay in check and don't go beyond their remit.
Interestingly, the announcement of America comes months after Joe Casey and Nick Dragotta announced their own series All-America Comix which stars the familiar looking America Vasquez. It's unclear whether Marvel's decision to finally give Ms. America her own ongoing series was in anyway affected by Casey and Dragotta's series, but it does mean the publisher will finally have a solo title starring a queer lead, so congratulations to them on literally the bare minimum.
America is scheduled for 2017. No creative team has been announced at this time, though covers for the series will be done by Jamie McKelvie.