Roberson and Ellis Cast a Shadow Over 'Memorial' #2 [Exclusive Art]
On sale this week from IDW Publishing is the second issue of Memorial, the new creator-owned urban fantasy series by Eisner-nominated iZombie writer Chris Roberson and drawn by Rich Ellis with covers by the legendary Michael Kaluta. Exploring the rich landscape of myths and legends in a manner distinctly brighter than that of The Sandman, Memorial stars a young woman with no memory of who she is or understanding of why she and her talking cat are being pursued across unreal locales by dark agents from something out of a fairy tale.
Memorial #1 was well received by the ComicsAlliance staff and our friends in the review-o-sphere, so with issue #2 on sale this week we thought it'd be cool to give you not just a little preview but an exclusive Rich Ellis pinup of the Memorial cast.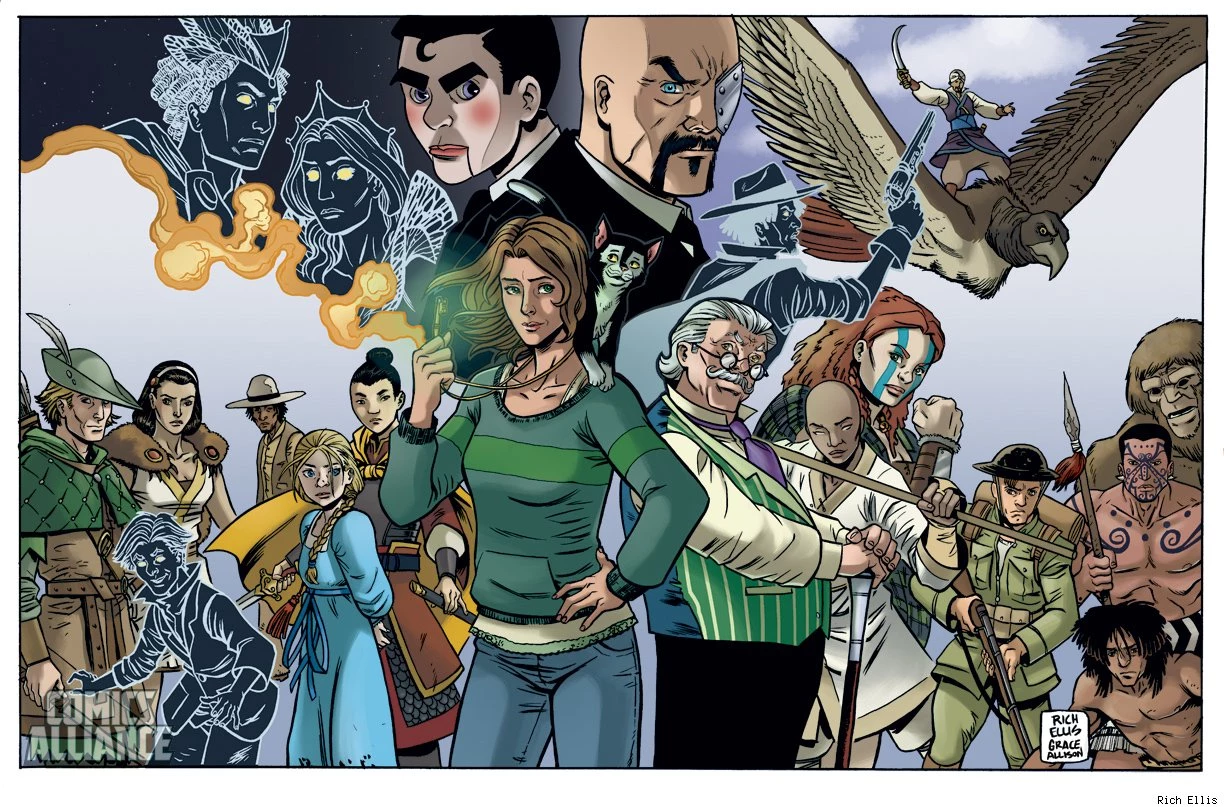 If you haven't read Memorial #1, it's available in finer comics shops and from comiXology for your computer or mobile device. But while you're here, you might as well read what Chris Roberson had to say about the story so far...
"Memorial is the story of Em, a young woman who arrives at a hospital one day with no memory of her previous life, and no clue to her identity other than a necklace she wears with the letter 'M' engraved on it," the writer told ComicsAlliance. "A year later, she has managed to build something like a life for herself, with a job, an apartment, and friends, but she has continued to search for clues to her previous identity. One day she notices a strange antique shop down an alleyway, one that she's passed a million times and never noticed before. Soon after, she finds herself pursued by an army of living statues led by an evil puppet, and goes into the shop to hide. But when she comes back out, she's somewhere else. The shop turns out to be one of those mysterious shops where you might buy a gremlin or a cursed monkey's paw, and when you go to return the offending item, the store isn't there anymore. When it disappeared this time, though, it took Em with it, and the only one around to explain things to her is a talking cat named Schrodinger."