That Jerk Reggie Mantle Pretends To Have A Rescue Dog To Get Girls In Digital Exclusive 'Reggie And Me' Story [Preview]

Archie's alleged pal Reggie has always been a conniving little such-and-such, but this week, he's hitting a new low. In "Rescue Me," a four-part digital-exclusive story by Bill Golliher, Bill Galvan and Jim Amash with letters by the legendary Tom Orzechowski that kicks off this Wednesday, Reggie pretends to rescue a dog from an animal shelter to get a date with a girl. What a goon, this guy.
This saga of pet ownership for all the wrong reasons will be updating bimonthly on Archie's digital storefront, but you can check out the first five pages below!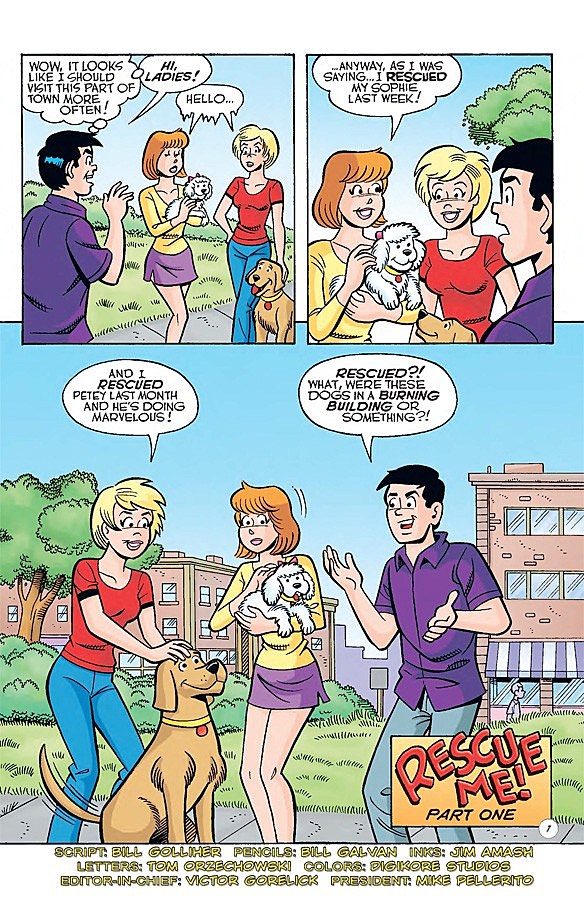 Catch the rest of the saga, featuring dognapping and oddly placed spots this week!