Remembering Wieringo: My Favorite Comic Moments
Comics lost one of its most celebrated creators on this day two years ago, and with that in mind, I wanted to remember Mike Wieringo for his contributions to the medium and their impact on my reading habits over the years.
Below are a few of my favorite moments in comics courtesy of Wieringo's pen: This variant cover to "Amazing Spider-Man" #528 is probably the coolest version of Peter Porker ever illustrated. Wieringo's time on his creator-owned "Tellos" made him a master of anthropomorphic characters, making this nod to Marvel's most famous parody especially fun.
More great Wieringo moments after the jump...The Debut of Bart Allen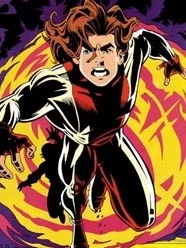 Bart Allen's character has been through a lot of changes in recent years, shifting from Impulse to Kid Flash to The Actual Flash to Dead Flash and finally to Smallville's Quasi-Flash. I've been a fan through it all and we've all got Wieringo to thank for imbuing us with Bart Allen's debut images in "The Flash" #92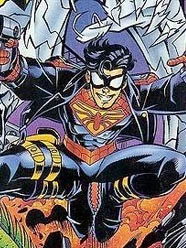 The whole "Marvel Vs. DC" thing really blew my mind as a kid, but what blew my mind more was the idea of a full-fledged "Amalgam" line - especially when I finally picked up the first issue of "Spider-Boy." Wieringo's depictions of the hero armed with his own web-gun had me stoked for the second issue, which my elementary school mind could scarcely fathom would never be released.
Wieringo's "What If?" Tribute
Wieringo's untimely passing meant his "What If? The Fantastic Four" title remained incomplete. Fortunately, his friends teamed up and combined their talents with Wieringo's seven completed pages for a special tribute issue, which was released in June of 2008 featuring artwork by Arthur Adams, Paul Renaud, Stuart Immonen, Cully Hammer, Alan Davis, Brian Stelfreeze, David Williams, Sanford Greene, Humberto Ramos, Skottie Young, Mike Allred and Barry Kitson.