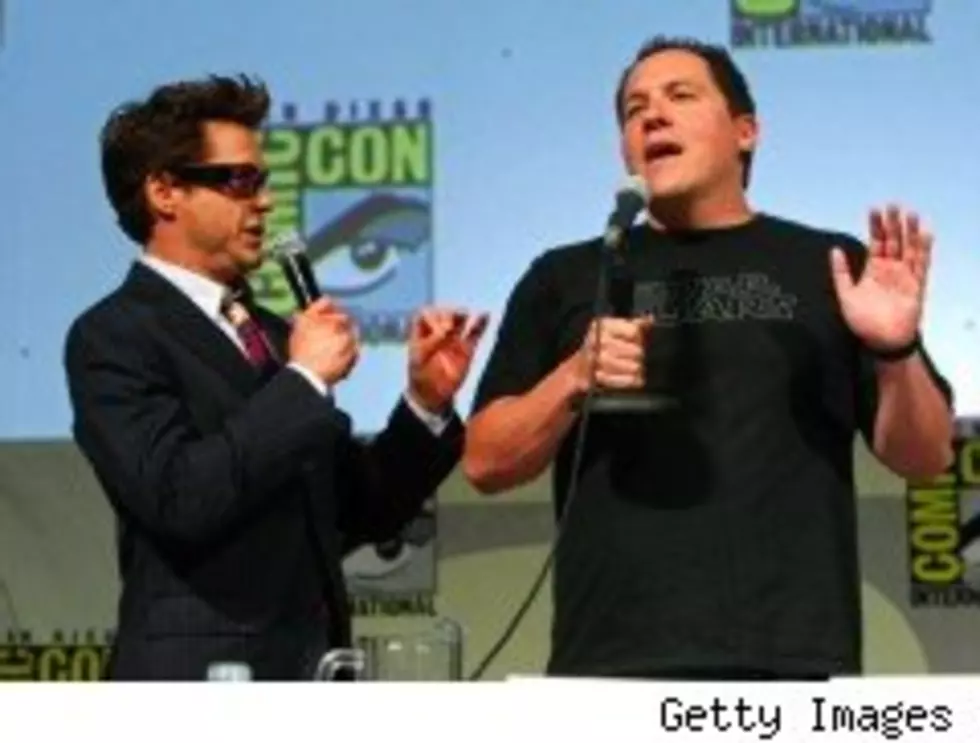 SDCC: New 'Iron Man 2′ Trailer Released at Comic-Con
One of the biggest stories of last year's Comic-Con was the "Iron Man" movie, and after the massive success of the Marvel adaptation, director Jon Favreau and the "Iron Man 2" cast were welcomed back like conquering heroes. The panel for "Iron Man 2" filled the massive Hall H of the convention center, and was still so packed that even Marvel employees covering the panel for Marvel.com had trouble getting in and missed the new footage of the movie.
The panel kicked off with a bait and switch as Favreau initially introduced an underwhelming one minute clip as the trailer, leading "Iron Man" star Robert Downey Jr. to call out "What was that unadulterated garbage?" Favreau then introduced the real trailer to the cheers of fans, and the footage was so well-received that Don Cheadle, who is taking over the role of Jim Rhodes, asked for it to be played twice.
Favreau hasn't forgotten the boost that Comic-Con gave the first movie. "Nobody cared about [Iron Man] until we came here," he said, and thanked the crowd for their support. He also had kind words for Scarlett Johansson, who appeared on the panel with her hair dyed red for her role as Black Widow. Favreau noted that she did her own fight scene and wire work for the movie, and that Mickey Rourke, who was not at the panel, researched for his role as Whiplash by spending time in a Russian prison.
Noted "Iron Man" comic book writer Bob Layton was also in the crowd and was invited onto the stage, where he revealed that he too had a hard time getting into the panel. "That's how twisted Comic-Con is," said Downey.
Although the new trailer hasn't been released yet, here's a nice little montage of photos from the movie.