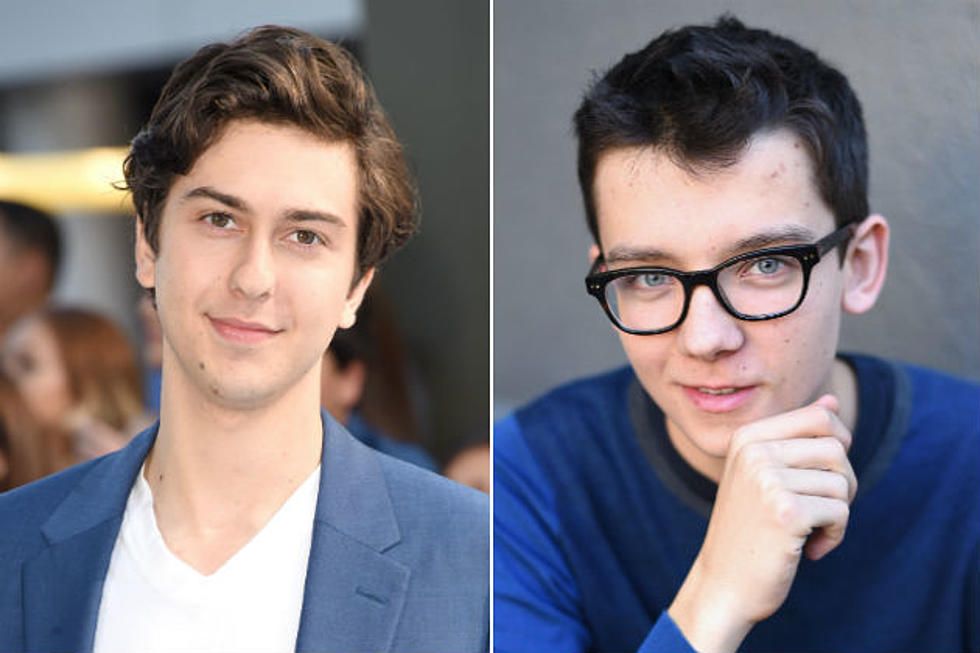 'Spider-Man' Shortlist Includes Nat Wolff, Asa Butterfield and More
Jason Merritt / Andrew H. Walker, Getty Images
Now that Marvel and Sony have struck a deal allowing Spider-Man to appear in the MCU, it was only a matter of time before a new web-slinger was chosen. The new deal will see Spidey make his Marvel debut in Captain America: Civil War, while Marvel will work with Sony on rebooting the character once again. While an actor hasn't been chosen to replace Andrew Garfield just yet, there are some interesting names on the shortlist of contenders.
The Wrap reports that Nat Wolff, Asa Butterfield, Tom Holland, Timothee Chalamet and Liam James are among the names on Marvel and Sony's shortlist for the role of Spider-Man. Wolff would be a great choice for the part as one of our most promising rising talents — the charismatic young actor recently left quite an impression in The Fault in Our Stars and Palo Alto, and appears in the upcoming Paper Towns. Wolff is also set for a role in Josh Boone's multi-film adaptation of The Stand, which could possibly conflict with taking on the role of Spider-Man.
Sony will begin testing actors next week, and we should find out who our new Spider-Man is in the next few weeks. The Wrap also adds that none of the above actors have formally been offered a test, but that each of them (including a few unnamed actors) are "strong contenders" for the part.
We'll know more very, very soon, but this is pretty exciting — in a few weeks, we'll have a brand new Spider-Man, and we'll know who'll be making his debut in Marvel's Civil War.
100 Interesting Movie Facts You May Not Know